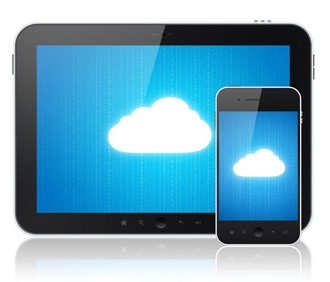 Traditional ERP Applications have suffered from a lack of user engagement. ERP applications have for long been relegated to business back office usage and consequently suffered from underutilization. Some of the largest ERP deployments have failed with users complaining of severe usability issues. Industry experts will concur that lack of user acceptance in the lifecycle of an ERP solution is the single biggest deterrent to delivering value through an ERP.
iOS & Android will dramatically change the face of business application usage in the years to come. The intimate user experience that bright, smooth touch interfaces provide will drive user engagement, deliver a high degree of usability and unlock hidden business value with solutions for specific business use cases. Mobile solutions can deliver advanced usability. With usage comes user satisfaction and with user acceptance emerges a specific ROI.
The anywhere anytime nature of a mobile solution can deliver specific point solutions for specific functional user groups such as Sales executives and Managers. In between an early morning flight, a long cab drive from the airport into the city, 3 sales calls, dinner with a potential client and a flight back home, sales executives find it hard to update their CRM. Imagine a mobile application that guides sales executives through a simple touch wizard interface to record the proceedings of the meeting and changes in contract value and delivery dates, additional requirements and subsequent courses of action are recorded automatically. With no time wasted, Sales executives can keep their CRM's updated.
Mobile solutions can also be tailor made to address industry specific business problems. The Service manager of an OEM meets with a customer to find out that there is a severe shortage of critical spare parts with dealers within a 250 mile radius. Out comes the iPad with a clear geo spatial display of all the dealers and distribution warehouses in Google Maps. On touching another icon, the available inventory across dealer locations along with the transit time required to move the stock across these locations is displayed. The customer watches as the service manager sources stock from locations hitherto unexplored. . The specific inventory optimization functionality helps reduce the cycle time for supply chain fulfillment.
User acceptance for ERP has evolved over the years. The initial years saw an entire generation of workers accepting the personal computer over manual paper work. The late 90's and early 2000's had a work force that was increasingly computer savvy but felt the need for better usability and product functionality. The work force of today however is the Social Media Generation, a generation that is used to new computing devices and innovative software designs for advanced usability. Leading ERP vendors across the world are engineering their mobile solutions ground-up to deliver intuitive horizontal mobile solutions in CRM, Project reporting, Dispatching, Tracking, Travel claims & a host of HR functions like leave management, time sheeting, etc... The ERP should also be geared to support employee-owned devices in the workplace.
It is also clear that some of the ERP functions may never go mobile (particularly with back office entries). However, Mobile Usage is clearly set to explode in specific functions like sales, dispatching, top management views and other niche areas in the years to come.