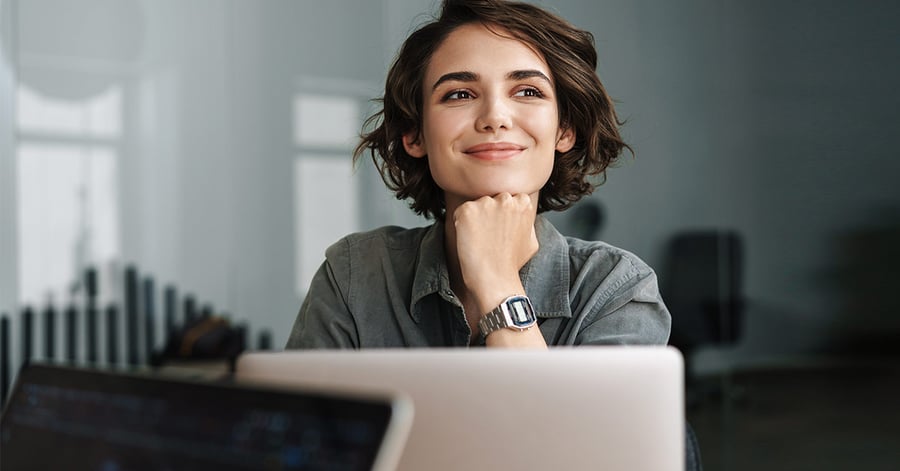 Employers across the globe today vouch that enhancing employee happiness and keeping them engaged at work is integral and vital to the success of the organization. Employees and their well being has become a crucial part of an organization's culture and is proven to positively impact the overall productivity, morale, dedication, and retention in the organization. Creating positive, assuring, memorable employee experiences at work has thus become one of the key focus for many organizations today.
Of the many contributors to a successful employee experience - one of the fundamental and primary employee experiences to focus on is the payday and the payroll system - especially so in recent times. Although the many fancy job perks may seem more lucrative than the monotony of ensuring that all the employees get paid on time - the way a company delivers the pay and benefits to its employees is all-important.
The existence of efficient payroll software or alternatively, outsourcing payroll to renowned payroll vendors can help in ensuring a positive experience for employees with respect to payroll. Let's take a look at five concrete ways in which the best-in-class payroll software can enhance every company's morale:
1. Raise and Bonuses as Positive Reinforcement
No one likes to wait to get paid, especially when you are awaiting a raise or a bonus. While manual or traditional payroll and bonus processing allows employees to use the amount between regular payroll cycles, having an advanced payroll software could allow employees to enjoy the extra pay right away. This in succession, will motivate the employees to strive for superior performance in the future.
At the core, bonuses and raises are forms of positive reinforcement for employees for performing their job excellently, only when they are paid at the right time. Psychologists believe a delay in positive reinforcement makes them less effective. Therefore, the sooner businesses disburse the reward, the more likely are employees to perform in a similar way again.
2. Benefits Tracking for Easy-to-Access Perks
High-performing payroll software offers the option of tracking pay benefits. With this, employees can easily log in and track the benefits that they are eligible for.
A self-service feature in the payroll system makes it easier for the employees to trace the benefits and the perks available to them and assess what has been paid thus far. Whether it's medical insurance or HRA, employees would be able to access everything through a single touch payroll system. The easy-accessibility and convenience of such systems offer re-assurance and comfort to the employees. And, the more the employees get to enjoy the benefits, the happier they will be.
3. Automation Makes the Lives of HR Managers Easier
It is found that on an average, the HR teams spends 55% of their time on burdensome administrative tasks and a large part of this involves manual payroll processing. Automating the payroll process through an efficient payroll vendor could massively free up time for HR teams and allow them to focus on the softer, more important aspects of the job.
The automation offered by a payroll software would help your HR managers to a great extent. It will free up their bandwidth, which can be better utilized for employee engagement initiatives and other crucial tasks.
4.Create a Career Pathway
It is important for businesses to foster discussions with employees on their career aspirations, goals and long-term professional intentions. While doing this, it is also essential to ensure that the employees are well-aware of the various job opportunities available to them in the company and be able to choose their career trajectory. This would help make the employees feel more empowered and assured about ample opportunities within the organization to meet their personal career growth. Companies can effortlessly handle, record, and track all such details about employees with the help of agile software that offers a multitude of such capabilities.
5. Maintain a Happy Workforce with Payroll Software
Oftentimes, it may feel difficult to comprehensively define an organization's culture. It sometimes seems too amorphous, after all the organization is a sum of different parts, with employees being most of those parts. Diverse in their being and with varying needs, they become the core as well as the most volatile factor of an organization's culture.
Organizations spent a lot of energy, effort, and time on effectively managing the organization's culture to positively impact their workforce. This makes having employee-centric, stable HR processes crucial. Having a comprehensive agile software inclusive of a strong payroll system would make this easier to achieve. It would seamlessly optimize foundational touch points of all the employees and make the company's culture the pinnacle of focused, eager to work and happy people.
Contact Us for Global Payroll