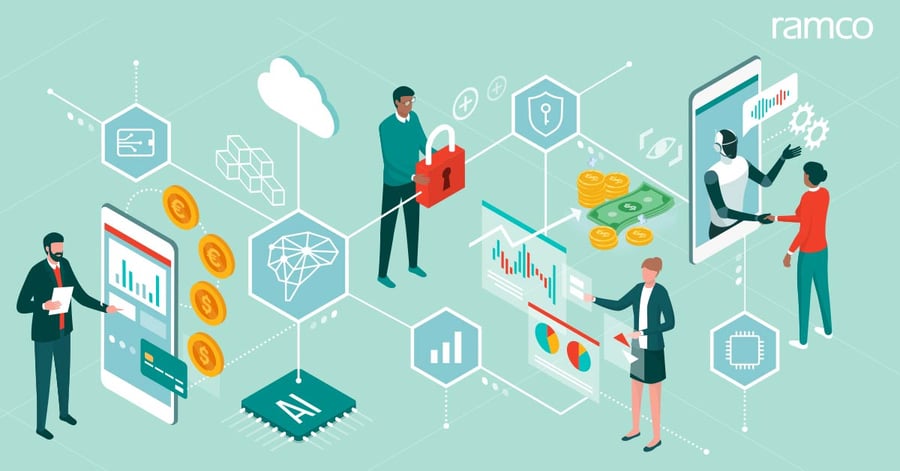 Automation across various spheres has been around for a while and is extensively contributing to making human lives easier. Ever since the time of the industrial revolution, we have gotten rid of tedious and repetitive tasks by innovating and manufacturing machines and software that allow us to focus on other creative and productive tasks.
In today's age, humans have come a long way in automation, right from maintaining security in our homes and offices to scheduling meeting reminders to processing payroll in companies - the list is endless. Automating payroll processes largely benefits companies as well as their employees in tracking everything related to payroll and leaves human resource managers and executives with spare time at their disposal for taking care of other important tasks, like employee engagement.
Let's take a look at the ways in which automating payroll processing can help your employees and company grow exponentially.
1. Automated Calculations Reduce Errors and Speed up Processes
Undoubtedly, automated payroll system speeds up processes and reduces the risk of errors An automated system helps in ensuring that all the employees receive the right amount of salary at the right time, considering the deductions for things like taxes and benefits.
Furthermore, a fully automated payroll system ensures that there are no to bare minimum chances of errors, resulting in fewer discrepancies related to pay which otherwise human resource professionals need to deal with. For achieving maximum efficiency, it is preferable to outsource payroll services to experts who have years of experience and stay on top of technological advancements related to payroll.
2. Automation Helps in Maintaining the Records Safely
With multiple records to maintain and legal compliances to take care of, it becomes cumbersome for the human resource professionals to manage everything and find documents quickly and seamlessly when they deploy basic or manual payroll processes. In contrast, automating payroll systems helps in creating reports such as statistical data, thus, improving and enhancing a few of your company's operations.
Moreover, processes like maintaining records in an organized way and tax filing become easier when you have all the information consolidated in one place, which is easily accessible too. You can achieve this by automating the payroll system. Moreover, when you maintain all the records digitally, your documents won't get damaged or misplaced.
3. Automation Helps in Keeping Payroll Information Safe
As payroll processing involves highly sensitive and personal information of your employees, it is important to keep the information secure and minimize the risk of information leakage. In automated payroll systems, all the payroll information is encrypted digitally and protected by security measures, ensuring the information is not easily stolen or breached. It provides better data security comprehensively.
4. Payroll Automation Helps You Save Money
Companies that partner with the expert payroll service provider and employ an automated payroll system need not have many financial and HR personnel, thus, reducing the company's operating costs while helping them become even more efficient in their payroll processes. It is preferable to explore and count on outsourcing payroll services as it is a more economical and efficacious option.
5. Payroll Automation Helps in Faultless Financial Planning
An automated payroll system allows depositing funds directly and seamlessly in the payroll account for each pay period while helping employers plan their finances and budget effectively and efficiently. It reduces the chances of delayed paychecks which might otherwise erode the trust of employees and even lead to legal penalties. Moreover, cheque-cashing fees and numerous trips to the bank are also eliminated. With payroll processing automation solutions and direct deposits in the bank, the employees already know when their salary amount will be credited to their account.
6. Payroll Automation Helps in Effortless Updating
Automated payroll systems simplify the process of updating or adding information as they allow the required changes to be made in the system directly, irrespective of wherever they are stored in your system. Such changes may be related to adding details of new employees, deleting the details of employees who have left, updating information such as an address, tax status, deductions, changing or adding bank account details for direct deposits.
With Ramco's payroll software, you can effortlessly keep up with your employees' trust and loyalty by paying them the right salary at the right time and overcoming the hurdles of payroll updates related to tax and regulatory changes. Our professionals provide best-in-class global payroll processing solutions and stay well-versed with changing regulatory requirements across Asia/Pacific, Oceania, Europe, Americas, Middle East and Africa. Contact us to experience the best payroll services!
Contact Us for Global Payroll