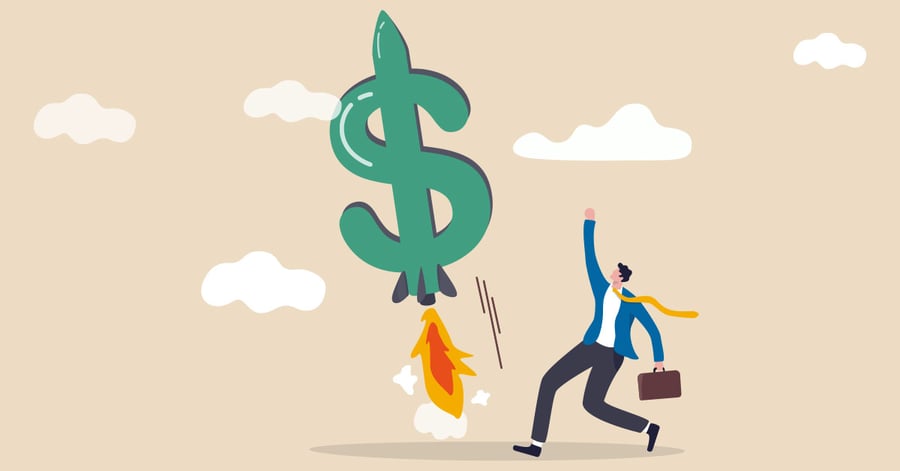 The Covid-19 pandemic has transformed workplaces across the globe. At the onset of the pandemic, most businesses found themselves unprepared for its immediate impact. Consequently, for a majority of the firms, the short-term implications of the pandemic were severe.
Now, as the pandemic eases its grip, businesses recognize that several workplace processes have been irreversibly reset. Consequently, businesses now need to rethink strategies for managing their workforce. The need to assess the impact of the changes wrought by the pandemic on the organisation's strategic goals and operational processes has become an inescapable imperative. Undertaking such an assessment will enable firms to identify areas requiring immediate attention.
Businesses that responded effectively to the changes necessitated by the pandemic succeeded in ensuring business continuity and stood out from the competition. The crisis accelerated the digital transformation of firms across sectors and regions.
The Digitization Imperative and its effect on Payroll
The onset of the pandemic compelled firms to send their workforce home en masse. Businesses rapidly scrambled, almost overnight, to adopt technology solutions that would enable their employees to work from home. Firms undertook the rapid digital transformation of their internal operations and customer and supply-chain interactions. Investments in technology are no longer driven merely by the need to obtain cost efficiencies but are increasingly viewed as a strategic requirement for business success.
The digital transformation of the workplace included the digitization of HR and payroll processes. Investments in HR technology solutions and payroll automation were driven by the need to achieve four key outcomes:
To Unlock the workforce's potential through technology to enable its skills-based management and development.

To empower business leaders, through data, to connect the workforce to the firm's business strategy.

To leverage technology to provide enhanced employee experience with real-time and simple interfaces to HR processes through automation and AI tools.

Ensure enhanced compliance to data security needs of people's information.
What is Driving Investments in Payroll Tech?
Technology now enables payroll management, talent management, performance management, leave management, etc. Even the outlook on technology has undergone a radical shift. Earlier, technology was seen as a disruption that one had to train oneself to understand and deploy. The current outlook towards technology is to view it as an enabling force.
Reflective of this changed outlook, the thrust of investments in payroll tech is a focus on employees and not on payroll administration. The key drivers of investments in payroll tech include:
Integrated HR Management

. Functionally, HR management and payroll are separate. However, they are deeply interconnected. An integrated payroll cum HR management platform increases the efficiency of managing HR data. The integration allows employers and employees to access essential payroll and HR information from a single dashboard. HR software enables functions like time tracking, scheduling, etc. Integration aids the sharing of this information and prevents payroll errors. Integration and sharing of payroll and HR data help in gleaning actionable insights and the generation of customised reports.

Growth of Gig Economy.

Even before the pandemic, the gig economy had begun to gain traction. The pandemic accelerated the growth in the numbers of freelance and gig workers. A hybrid workforce comprising a mix of permanent and gig workers makes the management of payroll complex. Legacy systems are ill-equipped to handle the payroll requirements of the changing workforce. Modern, smart payroll software can efficiently handle the payroll requirements of a hybrid workforce.

Increased Adoption of Cloud Technologies.

Before the pandemic, in 2018, the global market for cloud-based payroll software was estimated to be $7884 million.

Industry estimates

suggest that the global cloud-based payroll software will grow at a CAGR of 6.8% to reach $13.3 million by 2026. Cloud computing/cloud-based payroll solutions enable access to payroll data from anywhere. Cloud-based payroll solutions relieve the business of the worries of data security and also enable easy and seamless scaling up as the business grows.

AI and Automation Tools

. AI and automation tools are increasing their footprint across functions. Payroll has also moved beyond just calculating wages and report generation. AI and ML in payroll have helped develop tools that revolutionise the payroll function. AI-based chatbots increasingly handle all routine payroll queries/requests. Further, people analytics helps analyse the vast amounts of available payroll data to extract actionable insights, create business budgets, identify wasteful expenses, etc.

Focus on Financial Wellness.

Workforce productivity and turnover are directly dependent on employee engagement. A feeling of financial wellness is key to people's engagement. Payroll solutions now include a financial wellness module that helps keep employees engaged.

Requirement of Data Security

. Firms hold large amounts of employee data - wage information, bank account details, and sensitive personal data. Increasingly, regulations require payroll software to comply with GDPR/region-specific regulations. Through features such as dual authentication, payroll solutions enable complete adherence to data security requirements.
Digitization of the payroll function is no longer negotiable for businesses. The disruption caused by the pandemic has brought to the fore the importance of digital transformation of workplace processes for operational efficiency. At the same time, poorly thought out and badly implemented digital transformation can cause more harm than good. Planned payroll and HR tech investments can position firms to gain a competitive edge and thrive in the changed technology-first business environment.
Contact Us for Global Payroll