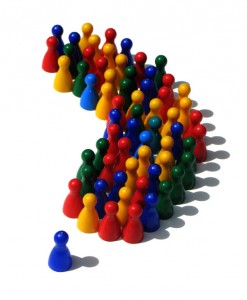 The human resources are the most valuable asset for any organization, and as such the HR managers have a demanding responsibility of making sure this asset is intact all the time. It's no secret that a strong and motivated workforce leads to soaring business profits, which is why being able to manage your human capital well is directly linked with profitability. Managers know how difficult this can be, which is why more and more enterprises are relying on Human Capital Management (HCM) tools to help them optimize the various HR functions.
Here are the various areas an HCM tool is very useful:
Competency planning: Planning talent and skills to make sure the various uncertain business requirements are fulfilled and employees are provided a motivating career path are essential for boosting productivity. An HCM tool lets you organize and plan enterprise-wide campaigns to raise the overall level of employee competencies as well as upcoming demand.
Better staffing: The many intricacies of staffing make it a challenge, but with the help of an HCM tool, HR managers can quickly define staffing requirements, capture the right kind of data against them, and the narrow down on the right choices by collaborating with different recruitment solutions.
Salary and leave management: A good HCM tool integrates well with your existing CRM solutions and automates many of the activities related to salaries and leave management. As a result HR resources are freed up to focus on more strategic areas and add value to the resource pool.
Human Capital Management takes end-to-end care of all your needs related to HR functions and employee management. It's a great options for enterprises looking for the next levels of productivity.