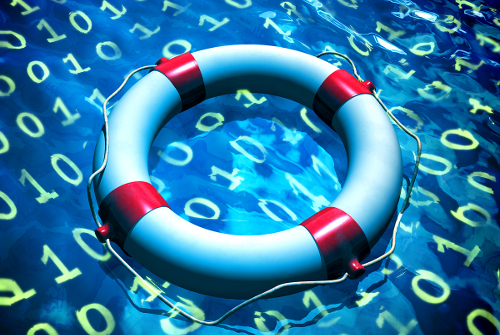 Disaster recovery and business continuity are buzzwords that have been acknowledged by the whole business world as most important when it comes to sensitive data or mission critical applications. In the past, businesses used to invest millions of dollars in building back up infrastructure. The cost of deploying and managing back up infrastructure was so high that only top-level companies could afford it. Small and medium businesses relied on less expensive methods like daily data backup by the IT department or mirrored only their critical applications and server infrastructure.
Recovery-as-a-Service (RaaS) is a new paradigm when it comes to disaster recovery and business continuity deployments. Major cloud providers are now offering such pay-as-you-play disaster recovery services to companies of all sizes for a nominal cost. The term used to denote such services is 'Cloud Recovery'.
Cloud Recovery works on three different deployment models.
The first one is through virtualization technologies. At regular intervals, the server systems are backed up continuously to ensure that all data is effectively mirrored in different servers. These servers are deployed in various geo locations.
Online backup or data warehousing is another method that helps businesses protect their data though regular backing of data in the cloud instead of mirroring in another server.
The last way of recovering is through the cloud recovery model in which the vendor deploys virtual instances of business data in the cloud.
According to a recent report by Gartner, RaaS market is majorly driven by midsize companies with annual revenues ranging from a few hundred millions to billion dollars. Commenting about RaaS, John Morency – Research Vice President at Gartner says,
"RaaS addresses well-recognized 'pain points' in IT disaster recovery management, including the need for frequent recovery-readiness testing and the cost of dedicated recovery floor space and facilities."
The four pain-points addressed by RaaS, according to Gartner are as follows.
[1] Recovery testing/exercising costs that might be as heavy as 100,000 USD can be eliminated by RaaS
[2] As VM replication helps change synchronization between production and recovery data centre-based VMs, VM specific change skew gets easier to manage.
[3] Through replication and recovery of application-specific and inter-dependent of VMs, the complexity of application dependencies can be minimized.
[4] Critical applications that require short recovery times are aided by RaaS more effectively.
Topping all the above is the Gartner estimate that by 2014, 30 percent of midsize companies will adopt RaaS to support their IT operations and disaster recovery management plans.