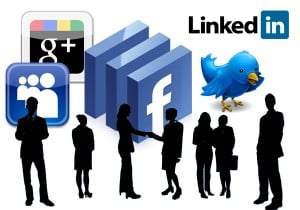 Social media has done a great job spawning communities online and giving businesses large and small a great alternative for promoting themselves. But there are other interesting applications too, such as when it comes to hiring the right candidate. Like most other business functions, recruitment has been changed by social media, and more and more companies are looking to integrate sites like LinkedIn, Facebook and Twitter into their hiring strategy.
Here's how social media is helping make better hiring decisions:
Better personality assessment: Companies are using Facebook profiles of candidates to assess their personality better. For instance, what you share with your friends and public, as well as your various interests, can throw additional light on the interview process. At the same time, social media is the best way to assess if the candidate really is good with people and will be a team asset.
Better company reputation: It's not as if only the employers are exploiting social media. Job seekers too are turning more and more to Facebook profiles and LinkedIn pages to determine which company takes its reputation seriously. That means having a social media strategy has become crucial for every business, as well as making sure they have a high reputation.
That said, there are potential pitfalls too. Employers should stay away from prying too deep into the personal space of job seekers; for instance, there have been instances where candidates were asked to share Facebook passwords, and these are neither dignified nor necessary. Used wisely, social media can be a wonderful addition to the hiring process.