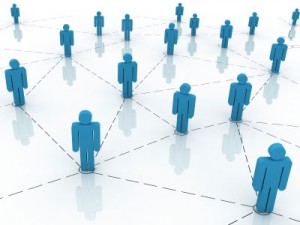 Mature businesses around the world have a continuity plan – a systematic list of processes that help restore business quickly when there is disruption in the production line. Some of the businesses have the capacity to switch production to other locations and the employees are well aware of the contingency plans.
Business continuity management usually includes the in-house production line and business processes. With more and more processes getting outsourced to external vendors and suppliers, it is really important to involve suppliers in the business continuity management plan.
The earthquake and tsunami disaster in Japan during early 2011 has clearly shown how far the ripple effect could affect the supply chain. Major corporations producing automobiles, electronic gadgets and mobile handsets were widely affected due to disruption in supply of spare parts from Japanese vendors. The common problem with all these corporations is the exclusion of suppliers and vendors from their business continuity plan.
Here are some important pointers to remember when getting into Business Continuity Management.The plan should map the value chain from end-to-end including inter-dependencies.
Companies should be proactive by aligning the vendors and suppliers to the contingency plan rather than taking a reactive approach.
Suppliers should be advised to be better prepared for change, and they should be guided to change the way they prepare for emergency situations.
It is better to have multiple suppliers from different geographic locations so that the supply chain is not disrupted due to natural calamities in one location.
It is important to renew the continuity plan every year with new strategic initiatives.
Unnecessary supply delays can be penalized.
Supplier's resilience can be analyzed before a crisis happens. It could be through placing a fat order without prior intimation and giving short delivery times. This will unveil the capacity of the supplier to deliver quality goods within stipulated time.