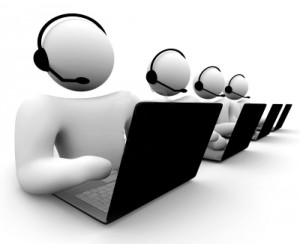 There used to be a time when the IT department in most organizations referred to one person who would go around fixing computers and ensuring that each person's desktops were in tip top shape. As the scope of start-up companies began to grow, the need for a specialized IT department became all the more important. Along with that the formidable costs of setting up and sustaining such a specialized group became the bane of most new companies.
With time, IT too continued to develop and ways to make IT administration simpler were constantly being tried and tested. What worked really well was Software-as-a-Service (SaaS). With SaaS adoption growing consistently at 20 percent year-over-year (YoY), it is important to understand how this has affected the role of IT department. Small and medium businesses are gradually awakening to the fact that by implementing SaaS based applications they will have to redefine the role of IT in their organization. IT experts are also aware of their changing responsibilities at a higher level.
In this article we will look at the impact of SaaS on corporate IT departments and what is now expected of their job profiles.
IT can now focus on their core competence areas – With SaaS based solutions in play, IT personnel will now be able to focus on what is important to them in areas of core competency, business value and differentiation. With SaaS taking care of almost all of the software related glitches, IT staff is free to concentrate and contribute to more complex aspects of their job profile.
Migration Strategies – For any organization readying itself to migrate to SaaS based applications, the IT department will have to work on relevant migration strategies to ensure smooth transition. This profile will also include moving existing data from legacy systems to a secure web server located on the cloud.
IT Governance – Performing due diligence is a regular part of any successful IT deployment project and the same is valid for SaaS implementation too. So, the data security standards, SLAs, in-house integration requirements and reporting are to be carried out appropriately before and after implementing SaaS.
Regulatory Compliance Audit - Statement on Auditing Standards No. 70 (SAS 70) is an international auditing standard that enables service oriented businesses to provide independent, trustworthy account of their internal control practices. A SAS 70 report documents internal control practices of an organization. It is the responsibility of IT to request a SAS 70 report from a SaaS provider and examine it thoroughly to determine whether the provider complies with the organizations internal standards of privacy and data security.
Internal Communication / Training – Any new application that the organization subscribes to has to be communicated to the organization. It is the responsibility of the IT department to design the communication material and send it across to all the employees so that everyone is aware of new processes / applications. Training needs are also to be taken care of by the IT department as required.
It doesn't end here. Based on the nature of the business environment, it might be required to take up many new responsibilities.
Image Courtesy :: www.it-support.com.au