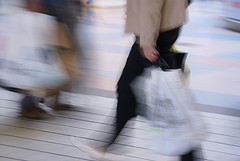 Almost all CRM implementations today aim for CDI (Customer Data Integration). The reason is clear: collecting data from various channels about the customer is the important first step in moving towards "customer intimacy", which is made possible only through customer data integration. At the same time, CDI forms an essential part of the Master Data Management (MDM) strategy of an enterprise.
Here are some of the important points pertaining to CDI:
CDI defined: In any business, data about customers can be streaming in through multiple channels. It could be the direct sales data in the form of demographics, or data about their interests and inclinations as obtained from social engagement. Right from operational systems, store databases, and contact forms, CDI aims to integrate all these data streams into a coherent whole.
Increased efficiency: CDI, if the implementation is done right, results in increased efficiency. This happens because the system is capable of complex customer relationship management and real-time update of data. Done manually or with a collection of systems, the whole task becomes cumbersome and error-prone.
Better customer relationship: Customer data integration also results in better relationships, because higher-quality data allows the sales team to understand their customers' preferences and driving forces, which makes the customer feel important and cared of. This drives up the quality of the relationship, and translates into tangible ROI.
Triggers and actions: A CDI tool is able to set off predefined triggers when customer-habits change, which can be utilized in an agile supply chain to make a quick course-correction.
Customer Data Integration benefits not only the sales team, but the entire organization by providing the most accurate and recent customer-profile.
image source : http://www.flickr.com/photos/freefoto