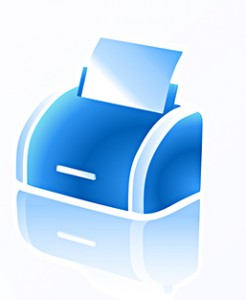 For many the idea of cloud computing for fax services comes as a surprise, but given the supreme flexibility of the cloud, it's perhaps time to transform every aspect of modern business in a fundamental manner. Of course email faxes were a tremendous improvement over the machines everyone had to keep in their office; now is the time to take it a step further and put fax services in the cloud.
Let's have a look at a few points that argue in favor of this:
Compatibility: Cloud faxing is not a diversion from the existing systems. In fact, it displays 100% compatibility with the legacy fax machines. So good is the replication that someone using a machine will never even know you're working without one.
Cross-device capability: Cloud fax services go beyond the PC, making themselves compatible with tablets and smartphones. That means you receive faxes right where you are, instantaneously.
Easy fax management: Cloud computing also simplifies fax management. It's now possible to schedule faxes to multiple recipients based on different parameters like business type, account size, etc. This is a vast improvement over the traditional system where a person had to be physically present.
While fax services is a small step forward for cloud computing, it's a giant leap for businesses. That's because faxing is an indispensable communication activity that presents major operational challenges. With cloud computing, these are easily overcome.