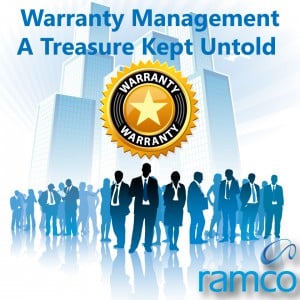 This is the year of snake in Chinese zodiac calendar and this has been so true for Aviation industry. In general aviation's growth has been similar to the snake's movement – moving forwards with a lot of lateral twists and turns. Because you never know which direction it's going to head.
As the industry faces a huge set back with mammoth challenges in form of economic downturn, fuel cost, intense competitions with new kind of operations, the need of the hour has been to find different ways for cost saving opportunities. It is further believed that third party service provider and repair shops own mightystake of service and parts market.So definitely there is a need to tap every factor that has an impact on the bottom line
Tracking warranties for a part/aircraft has been one of several key areas. Any operator would believe that it would outweigh other savings and effort considerably. The challenges in warranty tracking come from multiple warranty sources and from each source, there could be multiple types of warranty on the same part. This has in turn made it more complicated to track millions of parts in multiple aircraft's. The only question for a repair clerk in an organization would be if they could recover the compensation in form of warranty for a defective component before sending to the repair shop. It is impossible to track warranty in pen and paper or in fact with excels. So the need of an integrated system has become inevitable.
Factors on which an integrated Maintenance & Engineering system could help on warranty:
Tracking each part from its induction and ensuring the correct warranty terms are applied on induction.
Improve the efficiency of overall warranty claim processing.
A seamless integration right from inducting the part, identifying the applicable warranty termstriggering warranty alerts (for example when part fails), cutting a repair order with relevant warranty info, and claiming it up from repair shop.
Increase the operational efficiency in using the part and overall control of cost.
More access on the warranty information, helping organization to have information in real time to make decisions.
Improves the commercial activity of an organization for long and short term.
Accurately forecast the future expense and perform integral strategic planning, keeping an eye on the daily activities and having fluent communication with the repair shop vendors/manufacturers.
A huge help in making deep changes in the way you do business.
Considering all above factors one can be sure that an integrated M&E system brings visible advantages for an organization.
As discussed above, warranty could come from multiple sources. It is highly important to know major types of warranties used in the industry namely standard warranties from
OEMs on new Aircraft with coverage on parts fitted
OEMs on new parts
OEMS on Modification of aircraft or parts
Repair agencies on work they performed
Other sources like service providers, pooling suppliers, usage based (e.g. PBH) contracts
One-off warranties on single purchase or repair
The above mentioned warranties can be linked with the original manufacturer or with a private repair shop vendor. To make things complicated aircraft warranties do not necessarily apply only to aircraft itself, but to the components that are installed to aircraft. So this makes things tricky to identify which components are covered under original aircraft and which needs to be covered separately to certified repair vendor. It is worthwhile to know that some of these parts are solely defined in warranty agreements with the flying hours (FH) and flying cycles (FC) recorded against them. So eventually tracking these values against this part plays a major role. This makes it clear that Warranty process cannot be treated only as a revenue recovery method because they include lot of terms and conditions to make it quantifiable claim.
It is known fact that an operator has to prove that all the terms and condition are in agreeable terms. In case if operator is not able to prove within a period of time the claim would be disqualified even though they are well prepared claims. It is also important to track vendor doing the repair service, a manufacturer can release a claim only if the vendor is certified to do the repair work. On the other hand if the vendor is not an approved/certified by the manufacturer then the claim could be rejected. So tracking of repair vendor plays a pivotal role in the process. To add on there can also be specific repair instructions from the operator/manufacturer that to repair certain parts there are few prerequisite or a way to do it. This would have direct impact on the cost of repairing the part.
To realize the opportunities of collecting warranty claim and to address the basic issue it is required to have a robust software system to manage the warranty process which in turn integrates the maintenance and engineering process.
Ramco Aviation's M&E/MRO suite with its rich functionality in M&E has a strong warranty domain which is on par with the industry standards. There are proven examples and several flagship customers who are benefited through this. The integrated tight niche of functionalities has made Ramco's Aviation Suite a powerful tool to define and track warranty contracts. Ramco Aviation suite gives the leverage to its customer to continuously evaluate warranty applicability and forecast their future operations.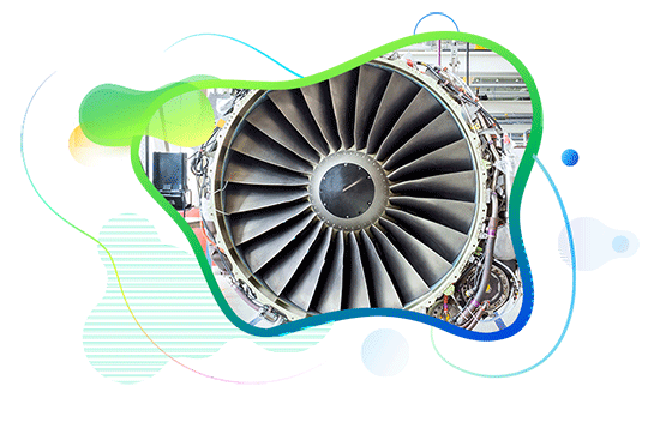 Contact Us for Next-Gen Aviation Maintenance Software