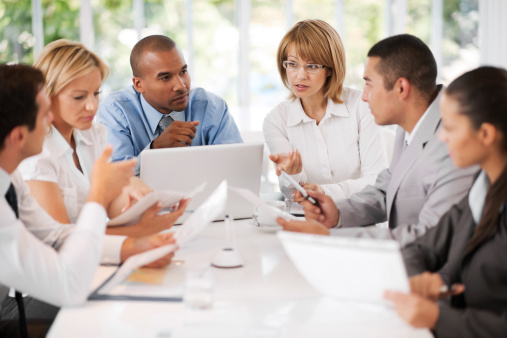 Before virtualization took over, capacity planning was one of those boring tasks that IT management departments used to take on once or maybe twice a year. But now that virtualization is here to stay, the job of making provision for virtual machines on physical servers is proving to be a humungous task and quite a challenge for companies. In fact being able to manage capacity planning for enterprises seems to be the one obstacle that prevents the complete virtualization of company machines. With more and more companies going down the road of virtualization and cloud based computing, there is definitely going to be a rise in capacity planning among IT organizations.
If one were to try and understand the meaning of virtual capacity planning, it simply refers to the calculations involved in narrowing down the amount of physical hardware requirements that virtual machines will need. This requirement will be based on what is expected of these virtual machines and the work they are saddled with. The processing capacity, memory and operating system in the physical server are taken into consideration when one tries to match the needs of virtual machines. This way one can easily balance physical server resources and virtual demand.
Most experts believe that IT professionals tend to overlook capacity planning while cost-effectively managing their virtual environments as per their business needs. A recent survey by Forrester research states that around 58 percent of companies moving into virtual environments have started realizing the importance of capacity planning and have set up definite processes to ensure business success virtually. Balancing CPU, storage I/O and memory with requirements of virtual applications does sound pretty simple. But there are several ways in which it differs from traditional capacity planning practices.
Here is a look at 5 critical considerations to ensure effective capacity planning for virtual environments.
[1] In line with business needs – As with any company, there is a need to justify costs involved. The capacity planning team will need to provide a proper explanation and insight on how the capacity increase will align with future needs of the business. This will help them justify investments on physical servers with the management team, who will then be comfortable in allocating budgets. Once resource estimation and breakdown of consumption by different departments are clearly listed out, this task becomes easy.
[2] Analyzing capacity of present infrastructure – An experienced administrator will be able to clearly list out the total number of large, medium and small virtual machines (VMs) that the available physical server can support. This is more than just providing a vague figure of average VM requirement. If the database team lacks required experience and expertise, an external consultant can be hired to estimate the maximum number of VMs that the infrastructure can support, taking the business needs into consideration.
[3] Predicting pain points– All the VMs utilize the CPU, storage I/O and memory of the physical server. Sometimes, due to overload, the physical server might incur performance issues. It falls on the shoulders of the administrator to predict such issues, based on several metrics from clusters, hosts, VMs and data storage. Based on historical data of applications, the resource requirements should be projected well in advance to avoid downtime due to overloading.
[4] Regular maintenance– Irregular maintenance due to financial constraints impacts server life. It is also beneficial for organizations to replace the servers once they have crossed a particular period of time. A new server balances out its cost of purchase with a reduced maintenance cost. When you take good care of your servers, they take care of your VMs and applications, in return.
[5] Effective business strategy – It is essential for businesses to realize and implement required measures while moving into virtual environments. Just moving into a virtual environment and expecting things to work out properly will prove to be suicidal. An effective business strategy to ensure regular monitoring of resources, creating vital IT policies for maintenance and effective administration are key constituents to ensure success in a rapidly changing digital era.