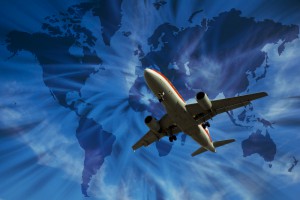 ERP in Aviation industry has been about integrating Maintenance, Finance, Supply Chain Management and Human Capital Management within a company. With most airlines being global, the possibility of requiring MRO facility in one country while operating from another and procurement from a third country are high. ERP systems implemented in standalone companies will no longer satisfy the organization's traceability requirements across countries.
Achieving Procurement Excellence in Global Aviation MRO
When companies are spread across geographies, the decision of having centralized vs decentralized procurement and sourcing will typically be a matter of great significance. When a company is operating across several geographically dispersed locations, the first impression might be that it is impossible to centralize procurement and have a world class purchasing strategy. But having a centralized purchasing organization would enable an organization to review its entire purchasing easily and to select vendors who can supply majority of the parts at the best prices. Low value items with high consumption can still be procured locally as the transportation cost for these parts exceeds the benefit derived out through central procurement
Centralized procurement has its own advantages and disadvantages.
Advantages:
Minimizes duplication of staff efforts saving a lot of time and money.
Fewer overheads and administrative costs.
Processes can be standardized thereby increasing efficiency and also allowing senior management to exercise tighter control on corporate contracting terms.
Volume purchasing and the resulting buying power will enable the organization to obtain better prices and greater discounts.
A better relationship can be maintained with vendors through steady orders.
Easier and more accurate evaluation of the performance of vendors.
Disadvantages:
Purchase Requisitions will have to be sent from other locations to the central purchasing department resulting in delays and increased TAT.
Will miss taking advantage of some local discounts which are not available in other countries.
Cross Country taxation.
For organizations providing aviation solutions to a range of industries (like oil and mineral exploration, mining, medical evacuation, aerial construction, seismic surveys) in the APAC region; countries like PNG, Indonesia, Thailand and Myanmar offer opportunities galore due to their abundance of natural resources. It makes economical sense to have bases in these countries where majority of the operations take place. These organizations are usually headquartered either in the country of origin or in countries like Singapore or Hong Kong which have excellent connectivity to the Asia Pacific region.
Such organizations typically face the dilemma of having a centralized or a decentralized procurement and are usually characterized by the following operations:
High value components are usually owned by the holding company for better asset tracking. They are then leased out to the subsidiaries on a PBH (Power by Hour) basis. The subsidiaries pay a lease amount every month to the holding company. The holding company replaces the failed components at the subsidiaries as part of the agreement.
Medium value and low value parts are procured by the holding organization to realize benefits of central procurement and are then sold to the subsidiaries. These parts can be ordered centrally and the vendor can drop ship the parts to the point of use.
When a high value component owned by the holding company (but used in a subsidiary company) becomes unserviceable, the holding company will have to create the repair order on the MRO (internal or external) whereas the part would directly be shipped from the operator to the MRO facility.
Since the holding company, the operator and the MRO are all part of the same group, there is a need to maintain a common set of master data (parts, tasks, maintenance programs etc) that is available for each of these entities to perform operations efficiently.
With attributes varying from company to company based on ownership and responsibility for maintenance, having a one stop solution for all of them in the form of an ERP system is the need of the hour for these organizations. Aviation Companies in the APAC region are transcending the geographical boundaries and are growing rapidly to cater to the needs of the customers. Apart from the complex operations mentioned above, challenges facing these companies include handling different tax legislations, labor laws, imports and exports and consolidation of finances.
Ramco Aviation M&E/MRO solution has the capability to handle operations spread across geographies in a seamlessly integrated manner. Its robust procurement and inventory management modules are helping organizations with complex operational needs to increase their supply chain efficiency resulting in better tracking of orders and stock at a group level.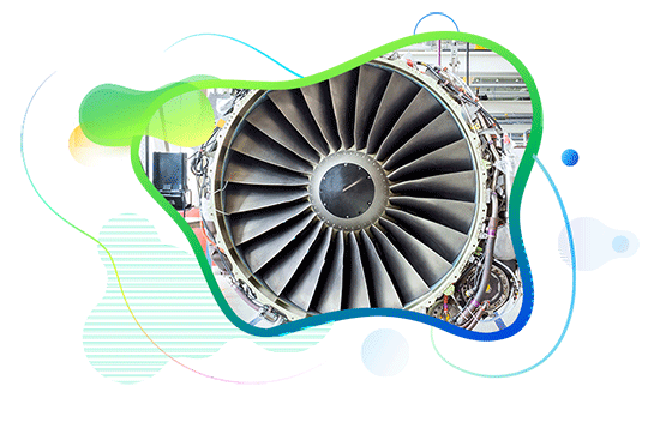 Contact Us for Next-Gen Aviation Maintenance Software