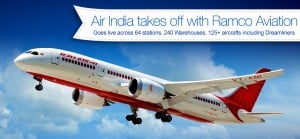 Ramco Systems Ltd is proud to announce that we have successfully gone live with Ramco Aviation Suite at Air India. The implementation of the Ramco Aviation Suite will help Air India maintain its entire fleet of 125+ of Boeing and Airbus, including the Dreamliners.
Ramco Aviation Suite is one of the most powerful enterprise-wide M&E/MRO suite designed specifically for the aviation industry. The implementation of this suite by Air India will empower the company to successfully carry out engineering and maintenance on all its 125+ fleet of planes while decreasing overhead costs and increasing efficiency. The go live of the Ramco Aviation Suite will help Air India to manage its inventory more efficiently, increase the availability of planes, decrease AOG (aircraft on ground) and also help in controlling all operations.
Mr. Vipin Kumar Sharma, SBU Head, Air India speaking on the go-live of the suite said "…We evaluated multiple global MRO vendors and chose Ramco as it met all our elaborate functional requirements. As the entire fleet is maintained on the system, we would be able to effectively track history of the aircraft and components for faster resolution of defects/snags and thus reduce our Maintenance TAT."
The Aviation suite is not only designed for maintenance as it also provides extensive support to several other functions including Inventory management, Human Resource Management, Purchasing, Warranty, and even Finance Management. Integrated business tools and advanced analytics will allow Air India to monitor and measure each aspect of their aviation on a business for profit basis. Ramco Systems Ltd has always been at the frontier when it comes to offering software solutions to organization. The implementation of the Ramco Aviation Suite by Air India marks a milestone in the company's path of growth and development. On the go live occasion Mr. Virender Aggarwal, CEO, Ramco Systems, said, "We are pleased to announce that Ramco Aviation has successfully gone live at Air India for its entire fleet including the latest generation of Boeing 787. We have been investing in building the latest functionality into the product by enhancing the user experience and delivering it on Cloud, Mobile and iPad."
According to Mr. Aggarwal, the Ramco Aviation Suite is capable of addressing the needs of the entire aviation industry, from single jet owners to MROs. The depth and functionality of the suite enables it to address all the growing needs of the aviation industry and makes it an indispensable tool.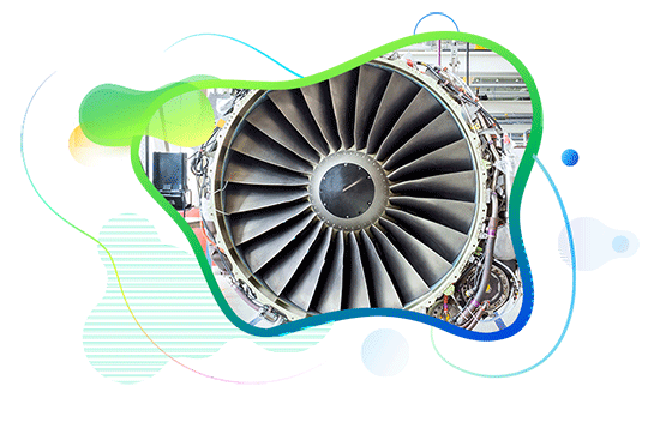 Contact Us for Next-Gen Aviation Maintenance Software