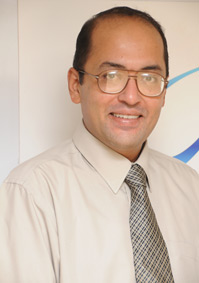 First, I do not sit down at my desk to put into verse something that is already clear in my mind. If it were clear in my mind, I should have no incentive or need to write about it. We do not write in order to be understood; we write in order to understand" - Robert Cecil Day Lewis.
It is with this spirit that I begin to write, and I solemnly solicit active participation and feedback.
There are a variety of business problems, existing at various levels of complexity. IT cannot solve them all; but, when the business problem is put forward objectively, IT can smoothly resolve these problems. As you all know, IT is greatly efficient in factors such as time and budget, when the right approach is used.
In many HCM implementations, one of the biggest challenges is integration of data. Let us consider an example of organizations rewarding employees for their performance. They seek to be objective, fair, and accurate in doing so. These three attributes bring in the need for involving complex data arrays and formulae.
In Ramco's experience, we have seen that objectivity is rendered by factors like the ability of businesses to measure the profitability of a division / brand, performance of employees through a formal system, employee availability (service records).
Fairness is brought in by ensuring (HR) systemic consistency. Many Ramco customers use implementation as an opportunity to implement a common employee service maintenance, appraisal, and payroll process. Implementations span across business units and geo locations. These processes are largely business-driven, and business and HR managers are able to work with Ramco, articulate their requirements, and enable the roll out.
Accuracy is primarily dependent on how businesses choose to harness the processes and IT infrastructure. (Let us assume that data availability and accuracy is a given and focus on integration aspects).
In a typical delivery, Ramco's utilizes its application tool sets, to publish services at site, and thereby automate incentive processing. Documents, which facilitate subscription to business data (profitability and incentive budgets), and publishing of employee performance and availability data, are setup during the course of implementation. This information is linked to the payroll through a business rule. Thus payroll is processed, during a predetermined pay period (month in a year), and the business rule is executed. This rule picks data from business and HR documents, to compute employee level incentives.
This method permits the incentive payout as a part of the regular payroll. It also obviates the need to (1) customize the base application, (2) wait for an upgrade from the vendor, or (3) go with yet another application/service and integrate this with the base application.
Posted By: Shyaam Sundar