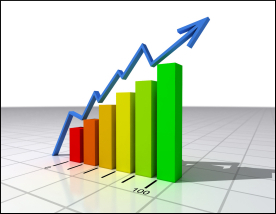 Cloud computing has benefits relating not only to the immediate business model, but to the entire organization. One of the many unseen but welcome improvements cloud computing brings is in productivity. This happens because any cloud migration also causes an evolution in the core functions of the business, improving how human resources and machines work together.
Here are some examples of how cloud computing enables you to do more in less time:
Faster, better communication: In a typical IT project, collaboration is the greatest hurdle. Even when the project is going as planned, keeping track of changes, suggestions and discussion related to the different parts of the product can become a challenge. With cutting-edge and innovative collaboration tools, cloud computing cuts through the chaos and allows project managers to get in control.
Reduced maintenance: Every IT company knows the importance of maintaining support staff, and also the resulting overhead. On-premise systems are notorious for frequent breakdowns that rupture the entire pipeline and cause work to halt for hours on end. With cloud computing, businesses are able to break free from this dependence, as vendors are the ones worrying about system uptime.
Mobility: Flexibility is highly coveted in any system, more so in day to day operations of a company. Thanks to cloud-based solutions, companies are now able to let their workforce operate on a flexible schedule. At the same time, location is not a challenge anymore. This lets you optimize every known resource in the best possible manner.
Thinking of cloud computing? Also consider the many benefits of becoming more productive!