It's new!!!! It's innovative!!! But is it feasible????
When I was googling for the latest BPO trends, I stumbled into a certain topic, which immediately managed to grip my interest. And I'm now enriching your knowledge with the same topic. What may that be??? The astounding facts are as follows.
"A BPO CENTER COMING UP IN A JAIL" : The Cherlapally Central Jail in Andhra Pradesh is setting up a Business Process Outsourcing (BPO) center inside a jail (Sound strange???). This centre is apparently for prisoners and convicts, and is likely to take effect in the near future. This set up is aimed at helping the prisoners earn more, and also integrating with the society after their custodial period in the jail. This centre would be manned by educated convicts serving out their terms in jail.
A Bangalore-based IT company is setting up this BPO center. The BPO is planned to function in three shifts, with a total strength of about 70 inmates in one shift. The prisoners will work from within the 'closed space' of the office, and will then be taken out of the locked enclosure at the beginning and end of each shift.
This idea evolved from the company efforts to sell a jail management system and such related software to the Director General of Prisons, Andhra Pradesh. However, the DGP seemed more inquisitive about knowing how IT can be fused in a jail environment to provide occupation to the inmates. This in turn provoked the setting up of a BPO inside the jail. The prisoners, initially, are to be stationed onto data entry jobs, and would later switch over to call center jobs.
The jail now houses in more than 200 prisoners who have completed school, whilst some of them have even completed their graduation from universities. These inmates would be trained for about two to three months, following which they would be used for back-end processing work.
The BPO operation at the jail is being conceived to commence in about three months, and will initially address the local market. The IT company involved is investing in for the resources and communications infrastructure required for the functioning of the BPO centre.
This BPO is looked upon as an opportunity that will enable the prisoners to earn more money; this job is conceived to fetch them about Rs 100 – Rs 150 per day, which is a substantial sum in comparison to the meek Rs 15 per day the prisoners receive as wages. If this idea works out to be successful, it is believed to get implemented in other prisons of Andhra Pradesh as well.
However, I cannot help but get skeptical over this idea. I wonder if this setup has been subject to risk analysis. No offense intended in my following articulation, but it is quite a fact that prisons across India are vulnerable to breaching of ethical codes and conducts (considering the drug trafficking and other such unlawful violations that occur within prisons). How can we be sure that the data involved in the business is safe and secure? Will the clients of this IT Company be enthusiastic over this idea? Who would possibly sign up the NDAs and other confidentiality agreements for this outsourcing effort? Wouldn't the company's credibility be at stake if the afore mentioned points are not addressed appropriately?
These mind-boggling questions hinder my confidence over this revolutionary effort. However, because this initiative is aimed at the welfare of a certain section of our society, we can probably wish for the best and laud the authorities concerned for coming up with this new-age rehabilitative idea.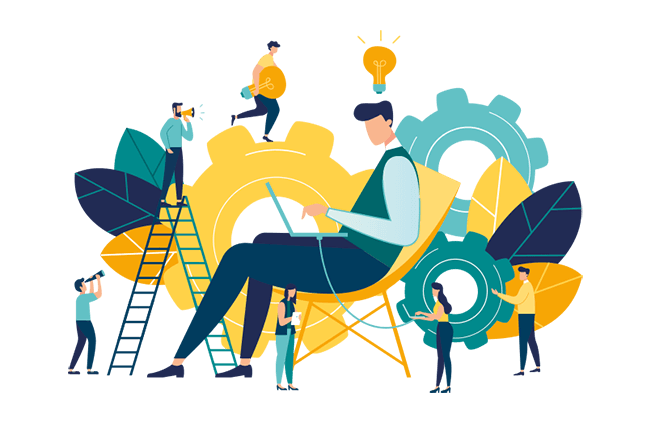 Contact Us for ERP Software