Recent steps taken in the Middle East and various other countries to protect their citizen's job interests have put some pressure on the private sector management. The regulation for minimum wages and quality of resource has become a challenging issue for many sectors, including Shipping and Logistics. This problem is at a nascent stage and many countries across the globe are expected to follow suite in protecting the interests of the local people, which is necessary as far as a country's requirement is concerned.
Considering this, companies are now focusing on centralizing their business operations to the extent possible to reduce the business running costs. The role of technology becomes important in deciding whether to link the operations and documentation work with fewer resources at every location or to centralize the documentation work from a country where the operating costs and resource costs are comparatively lower. This choice acts as a major turning point for many Shipping & Logistics companies as it allows them to focus on entering new global markets with very small sales and operational teams. The companies don't want to send their own staff due to the restrictions from the operating country and instead look to shift to an offshore staff which can offer support as a part of the organization. The role of technology by means of Android apps, Accessibility of ERP through i-phones & i-pads, User friendly precise screens for running/field executives, Business advance reporting and dashboards for flying mangers and Planning can happen through a centralized data capture. Operations would ensure that the sales team can decide and offer the rates for their Freight Forwarding, NVOCC or Transportation opportunities while on the move and the same can be automatically passed to the centralized documentation desk to initiate shipment. Taking advantage of the technological advancements, Ramco Systems has provided for switching of branches for approved users. It optimizes completion of transactions via software in specific business locations and branches leading to improved visibility of performance at each business unit/branch/country level.
There are very few Logistics ERP providers who serve the industry with a clear roadmap and keep up with the industry requirements. Ramco Systems Ltd has got the capability to deliver industry leading solutions for the requirements of Freight Forwarders, Non Vessel operating common carriers, Transport companies and Warehousing in Logistics sector. The companies that look forward to advanced technology driven working style that helps in reducing the operating cost and take their work offshore should especially implement a very powerful ERP. A good technology platform with some good human resources could be a winning mantra for a company.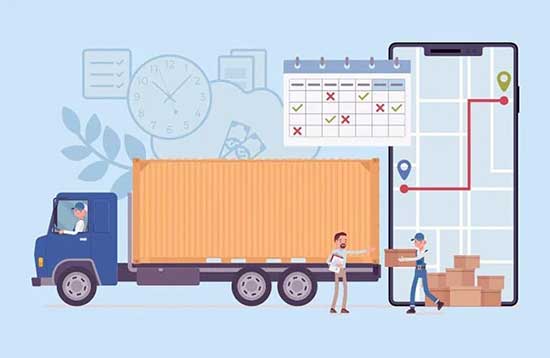 Lets Start Driving Revenue