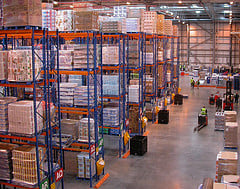 Given the inherently dynamic nature of real-world businesses, maintaining a good supply chain turns out to be far more complicated and difficult than it appears, and the confusion is compounded when selecting an SCM software solution. Problem is, most of the solutions—no matter how good the developers say they are—try to address an umbrella of problems, and so end up being less than optimized for a particular business situation.
While there is little you can do about it, by including the following considerations in your selection of an SCM solution, you can go a long way in reducing the cost and effort involved:
• Business objectives: Usually the software is selected based on the current pressing needs of the business, and it more often than not translates to operations. However, for the right SCM implementation, it is important that you take into account your business objectives as well as the overall business strategy. Broadly, the business objectives could have to do with growing revenue, improving market share, or something else.
• Business model: It is also important that the business model as a whole is considered when you are going to invest in an SCM solution. That means the business infrastructure as well as the corporate culture need to guide the selection.
• Business roadmap: Having a roadmap ready beforehand gives you the ability to forecast changes and select a solution accordingly. It also means that all the present-day activities are agile enough to respond to sharp changes in market conditions.
For selecting the best SCM solution, it is required that you look beyond the immediate operational needs and fit the selection in the big picture.
Image Source: http://www.flickr.com/photos/nsalt/