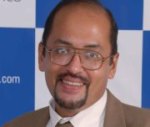 SMEs may not have the energies to maintain IT teams that in turn maintain IT systems, and 'the cloud pay-per-use' model allows them to expense it out.
So far, we introduced cloudsoftware and discussed concepts such as convergence, elasticity and intermediation. Given this conceptual background, who are the people embracing cloud software and are there any patterns in adoption? This is the next question that we ask ourselves.
Undoubtedly, SMEs are quick to adopt the cloud. They may not have the energies to maintain IT teams that in turn maintain IT systems, and hence the cloud is a great value-addition. The 'pay-per-use' model allows them to expense it out.
Cloud products are comprehensive, simple to adopt and support statutory reporting automation. The cloud ERP comes with tools to extend the solution and has built-in analytics.
SMEs start simple (in as little as a couple of weeks), and pass accounting transactions at the simplest level. They also subscribe to inventory/purchase and sales/CRM applications and benefit from its tight integration with accounting and statutory elements (direct taxes).
Also read: SMEs to get subsidy on cloud computing
In a recent survey by Ramco, it has been found that majority of the customers adoptcloud ERP not only for the 'pay per use' model, but also to streamline their processes across the organization. The most popular cycles include the 'Procure to Pay' and 'Order to Cash' processes. This is apart from the statutory reporting.
In the case of the 'procure to pay' cycle, every purchasing unit within the organization has to go through one standard process to procure raw material (or sundry) items.
This standard process requires the following
(a) Uniform steps are followed – from requisition to payables
(b) Notifications on task completion and liability creation are sent to all those it concerns
(c) Approvals, such authorizing a purchase order for certain value of purchase, is noted and audited in the system
(d) Best practices are utilized – such as tracing and verifying the invoice to original item requisition document – through even the goods receipt process
(e) Managers utilize analysis data to make decisions – this is not limited just to ABC analysis and the like, there are analytics showing top suppliers, pending transactions (unauthorized PO for instance), etc.
Similarly, in the 'order to cash' cycle, documents from opportunity to sales order and invoice are interlinked. Workflows may be defined to involve and alert people about the proceedings and transactions.
Best practices create visibility into inventory parameters such as 'Available to Promise' (ATP) etc. and ensure that there is little or no latency in communication. ATP incidentally is a piece of information that sales people use to commit an order delivery date to the customer. Customer analysis, dunning analysis etc. make for the necessary decision support that managers require.
Thus a combination of interlinked process documents, workflows and alerts, decision support analytics, best practices etc make for easy adoption and streamlining of processes. Processes will be defined by the type of material procured.
This is usually determined value and volume of purchase in the 'procure to pay' cycle – sundry items may only involve an invoice document whereas raw material procurement may use a highly automated process backed with a rate contract.
Overall, manufacturing organizations are quick to adopt the ERP. Hospitals, Sundry Services, Power & Utilities are also following suit.