Enterprise resource planning (ERP) is the latest buzz in the industry and has helped many organizations to augment their productivity. The ERP system combines internal and external information across the whole enterprise that includes manufacturing processes, customer management and incorporates with accounting and sales. You can decide on the type of ERP based on your organization's requirements, it could be either Cloud ERP or On-Premise ERP. A cloud ERP is an online subscription-based solution and a third party vendor would manage the software and related data using a robust database centrally, whereas, on-premise ERP would be installed locally at the enterprise place.
A cloud ERP has far more benefits compared to on-premise ERP. A few of them are listed below:
Low Initial Investment
On-premise ERP would involve massive investmenton initial installation compared to Cloud ERP. You may need to splurge on purchasing, housing, configuring and maintaining servers. Apart from the above you may also need to spend on hiring and training professionals to manage the ERP set-up. An ERP maintained in cloud will not require any installation and configuration of servers on your end.
Quick ROI
As mentioned earlier installation and deployment of a cloud based ERP is 50 % faster than an On-Premise ERP and thus within few days it could be made completely operational in your enterprise. Fast implementation leads to better benefits and thus leads to faster payback (return on investment).
Rapid and Flawless Execution of Updates
Cloud ERP users need not wait to experience upgrades, new features or security patches. The software is managed at one place so all its users across the globe could enjoy upgraded version of the product. For On-site ERP users, the upgrades and new features must be installed separately and there is a possibility of disruption in organizational activitiesthat involves cost and complexities.
Scalability and Flexibility
Cloud ERP is both scalable and flexible when compared to On-site ERP when it comes to meeting the business needs of a growing enterprise. The number of users could be increased and decreased in no time when you deploy cloud ERP while on-premise ERP requires configuration done at the premise and this might incur a lot of time. The flexibility that is portrayed by Cloud ERP is beneficial specifically for cyclical, seasonal or growing businesses.
Better Performance Delivery
The system performance delivered by cloud ERP is way better when compared to On-premise ERP.The objective of the system built is to perform efficient multi-tasking. This allows a number of applications across multiple databases and servers to be used within a given business premise.
Location No Bar
Cloud ERP will help you consolidate all the operations across various branches of your enterprise that are located in different locations. In the case of On-Premise ERP, for every branch at different location you need to install the ERP set-up and layout individually.
Thus smart synchronization is the key for Cloud ERP and it turns out to be a perfect amalgamation to achieve success and reap maximum profit for your enterprise.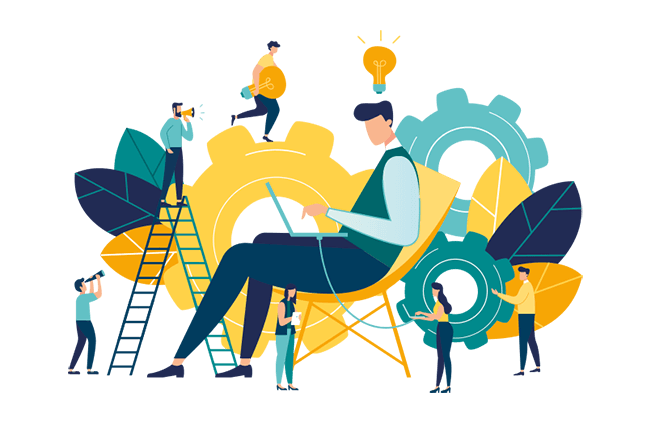 Contact Us for ERP Software