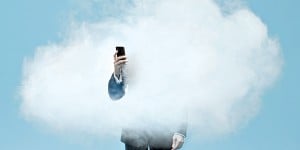 There's no denying that mobility is the need of the hour. Cloud solutions just can't be served on monolithic desktop machines when employees and clients are always on the move, accessing data through their devices. So to fit the bill, cloud mobility has been developed and is quickly taking roots. But good as it sounds, mobility is not without its troubles and surprise traps that can upset calculations.
Here are some important lessons derived from practical experience of enterprises:
Fragmentation of devices: While BYOD allowed organizations to leverage the employees' devices as part of the enterprise network, it has created a number of problems. Data synchronization and access control across these plethora of devices is quickly looking like a warzone, while security is thrown open if proper measures are not taken.
Painfully short cycle times: The trends in mobile devices are changing every few weeks, with newer possibilities opening up virtually everywhere. While this is great news for innovation and consumers, business could really do without this heavy dose of uncertainty. Every six or so months, all the processes need to be redesigned because newer practices are prevalent in the market.
Extended maintenance: The delivery model on mobile platforms, be it for content or services, is dominated by apps. The problem is that there are multiple operating systems to target, which results in heavy maintenance overhead.
If you're thinking of offering mobile cloud solutions, realize that these and similar challenges will need to be overcome.
image source : http://hostedvirtualdesktops.wordpress.com