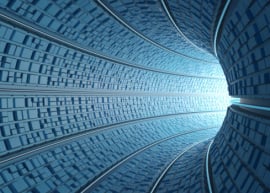 Although SaaS was one of the earliest developments in cloud computing, the practice is yet to mature. One problem often faced is that SaaS in the cloud is substantially different from SaaS served through traditional and on-premise methods, which makes correct deployment that much more difficult.The best path to adopt is to follow the best practices accepted across industry.
Here are a few you can implement:
Dig deep into the SLAs: Just because your vendor has defined a few SLAs doesn't mean everything is under control. Take time to scrutinize the list deeply and ask questions about contingencies, network, updates, or just about anything that concerns you. Successful SaaS deployment depends a lot on how SLAs have been defined and executed.
Create clear policies: With cloud computing, you are dealing with the most important business asset – data. And because your data will reside in remote servers, it becomes important to have everything covered in the case of a future dispute. Make sure the vendor and you have clear mutually understood policies for most of the important areas involved.
Get extensive training: Don't rely on experience or intuition when it comes to figuring out the SaaS deployment. Your aim should be to get up and running as soon as possible, which calls for extensive training for your employees and IT department.
It takes a lot to do a SaaS implementation successfully. Make sure you are well prepared for the change.