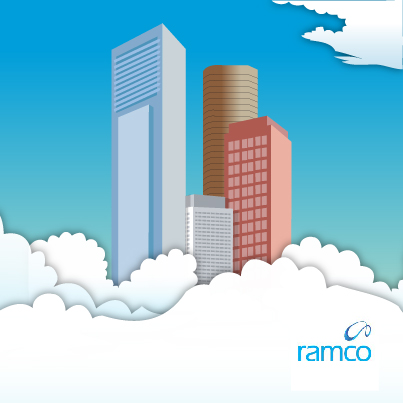 Is Cloud simply a Buzz Word, a hype that will run its course in a constant flux of technology innovations or a delivery framework that will deliver financial and strategic value to an enterprise? CIO's today are often faced with this dilemma but there is no simple mathematical formula for them to measure the ROI of cloud adoption. CIO's are left with a multitude of complex parameters to choose the quantum and timing of their cloud investments to deliver monetary and strategic returns.
IT managers need to understand that moving a portfolio to the cloud is not a sprint but a long term IT strategy. Realizing value from the cloud is a complex and organic process that must be aligned with the long term strategic business goals of an organization. The nature of the industry one operates in, available IT Infrastructure, organization size and even specific business scenarios are factors critical to realizing an appreciable ROI from moving to the cloud. So how can these factors help an organization decide the viability of the cloud?
IT Maturity – Infrastructure & People
It is important to evaluate the IT maturity and readiness of the organization in terms of the skills needed to manage a cloud infrastructure. Without appropriate production testing, security and disaster recovery procedures for a cloud project, organizations run the risk of exposing business users to the threats of data loss and application non availability which would ultimately undermine the value that the cloud application was meant to deliver.
Unique Business Scenarios – Is a Quick Cost efficient roll out the need of the hour?
SaaS can also provide a great business use case for specific unique business opportunities. For instance the acquisition of a standalone manufacturing unit by a large conglomerate provides the perfect use case for a rapid roll out of a business ERP application with minimal infrastructure investments.
Cloud Acceptance in one's Industry
Manufacturing industry has been most responsive to cloud technology, adopting SaaS applications for manufacturing systems, scalable IaaS infrastructure for computation intensive requirements. But the legal and the financial services industries have, at large, taken a critical view of outsourced hosting of critical customer data. Such industry statutory requirements currently prevent the use of the cloud infrastructure.
Organizational Size - Small, Mid-Sized & Large Organizations
The scope of cloud usage in a small organization may be restricted to the use of SaaS business applications giving them a chance to move from excel spreadsheets to an advanced business software. The Opex pricing model of a SaaS application can help optimize cash flow and achieve significant savings on interest that may otherwise have been incurred on the Capex financing for an infrastructure heavy On Premise application. With faster deployment times SaaS applications can give measurable ROI in a time frame of months rather than years.
Mid-sized organizations will understandably have an existing IT Infrastructure and the challenge lies in moving some of the existing IT portfolio onto the cloud. For example, specific horizontal solutions with seasonal usage can be moved to the cloud to avoid permanent allocation of hardware for an application that is hardly used. Talent & Appraisal management systems are a typical example. A more mature stage of adoption would include moving some of the existing in house installations of legacy applications to IaaS environments such as Amazon's AWS infrastructure. When the monthly hosting bill is less than the maintenance and upgrade cost of in house infrastructure, value would be realized.
For a large organization, the options for realizing value from the cloud are many and include SaaS, IaaS & PaaS options. Application virtualization can optimize the software licensing costs for business communication and document processing applications such as Word and Excel. A large user base allows the replacement of existing application infrastructure with virtualized servers in a private cloud environment providing for huge savings in hardware costs. In house development teams can create complex development and testing environments on the fly for the application development life cycle. The private cloud also allows IT managers to scale performance on demand and maximize business user satisfaction.
Restricting the cloud viability and selection process to these parameters would do a gross injustice to the beauty and complexity of cloud computing as a software delivery model. As delivery mechanisms evolve, one will be able to discover newer metrics to measure the outcome and value of an organization's cloud infrastructure. It is important for every organization to make cloud adoption an integral part of the overall IT roadmap.