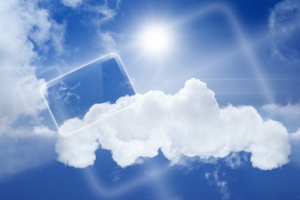 For all its magical abilities to solve formidable business problems, cloud computing hangs by a thin thread: connectivity. Yes, it's good to have the most incredible subscription plans and the best of hardware, but given that the data is stored and accessed remotely, everything falls apart in the absence of proper connectivity. For businesses and cloud vendors alike, this factor should carry as much weight as any other.
But what are the essential parameters for connectivity in cloud computing? Here's a quick look:
Bandwidth: Depending on your estimated data usage, you need to have enough bandwidth. Also factor in the possibility of multiple access points working simultaneously, which can bog down performance if not accounted for in advance. If you're buying services, it's recommended to do a trial run.
Reporting: Because cloud services are billed on bandwidth consumption, there needs to be a robust and useful reporting tool. This will not only help clear confusions when the invoices are raised, but will also let the business keep a check on data consumption and how the pricing model is working out.
Automatic failover: Let's face it: No matter how good your systems are, things will be down and out once in a while. But business can't halt even for a second, which highlights the importance of automatic failover systems. Make sure the vendor has a backup, and that it comes alive automatically in case of a failure.
Of course these are not the only things to think about, but should get you started thinking. Ultimately how much you want to prepare depends on the business requirements.
image source: http://csmres.co.uk