Emergency logistics techniques are currently used to deliver the spare parts required for a ship as soon as possible onboard the vessel during offshore logistics activities. But emergency techniques are not the way to handle any requirement every time. Considering this necessity, Ramco Systems looks at how best we can help the shipping companies to be time sensitive and deliver the spares and marine parts as scheduled.
The question doesn't stop at whether the requirement is on board the vessel, at the anchorage or the deep sea. The critical aspects to be considered to ensure timely delivery of the spares are fast international movement of spares, managing the consolidation hub, time sensitive delivery, managing the huge costs involved, managing the different vendors like the transportation companies, and managing the mode of delivery such as launch/tug boats etc… The industry currently delivers the spares in three ways; delivering the goods as intra-shipment, where import duty is not required for the spares; imported by the paying the customs duty; or by domestically procuring the spares and delivering it on board.
If the spares are being delivered as a trans-shipment, the documentation work involved is different from the general method. The visibility of the requirements across the supply chain is yet another major pain point in the industry. Considering the various factors involved, it has always been said that operations in logistics & shipping is not static and can only be dealt with on a case to case basis depending on the conditions and the job requirement. Ramco decided to provide an end to end or rather a door to onboard service and came out with Ramco Enterprise Resource Planning. It helps manage the activities at the Warehouse Hub, Inland Transportation, International Freight Forwarding, Vessel Agency Services, and can provide the best in transit and delivery planning for a scheduled delivery of ship spares through our Integrated Freight Management System (IFMS).
It also provides the advantages that an ERP would provide as it can address the various service delivery methods and business areas that are required to provide value to the shipping companies. Comparison of multimodal transportations, getting the best rate with the fastest delivery time from the market, visibility of profitability and cost, Single Invoicing, daily status reports, managing the different tariffs on an hourly basis/daily basis for the supplier resources used and efficiency analysis are all required and provided for by an ERP solution.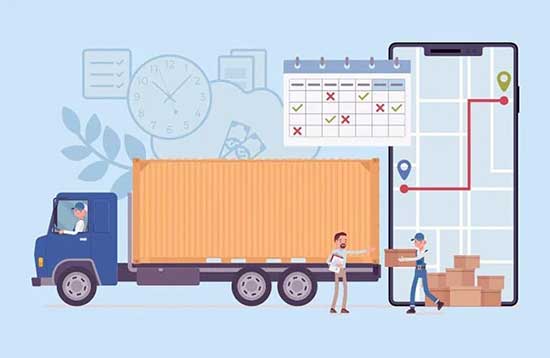 Lets Start Driving Revenue