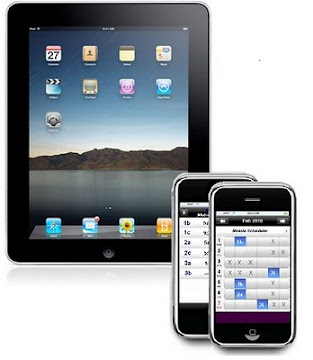 Having a good ERP solution in place is just half the battle in today's competitive business environment. As enterprises look to expand and scale up operations, they discover that the traditional ERP setup is no more the best answer. And that in order to adapt, they need logistics and operations to be mobile and seamlessly connected.
As the subscriber base for mobile devices increases exponentially, this trend can be leveraged to provide mobility to an enterprise's workflow. From warehouses, data centers, decision points to individual resources, all can be knit together in a system that allows business processes to operate continuously while driving down the overall cost. This is also being made possible by the ever-powerful mobile devices being developed, as well as scalable software and IT systems to support them. One good example is cloud computing, which brings the advantages of security, scalability, and affordability to a system.
But what are the advantages of implementing enterprise mobility? While the practical applications are limitless, some of the important examples are:
Better inventory management – Enterprise mobility empowers the resources to track and manage inventory better. Because bottlenecks are spotted as soon as they surface, and the information is acquired instantaneously, it makes possible to accurately track the stock and respond to changes easily.
Better employee performance – Mobile ERP brings fast and useful devices and processes to your employees, enabling them to perform faster, more accurately, and hence reach better business decisions. These small synergies then build up and reflect in a much improved and efficient workforce.
Improved quality – Because inspection and data reporting improve at every stage of the process, it makes possible for the business to define higher quality metrics and implement them than was possible before. This has a direct positive impact on not only the services, but also on the business presence.
Implementing enterprise mobility is fast becoming a discipline in itself, which is why companies are turning to specialist service providers who can set up efficient and reliable networks of devices and workflows for them.