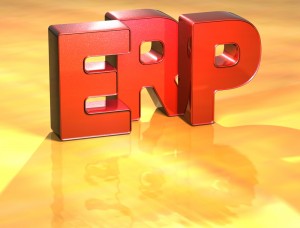 Generating leads is the first step for any sort of business. Marketing strategies have seen a significant shift from the traditional direct advertisement paradigm to inbound marketing. While inbound marketing is cost effective, it also brings with it the need to process the leads faster. ERP solutions for generating and managing leads significantly eliminate inefficacy. Not only does it come with the usual advantages which any cloud-based service has, it also considerably increases the efficiency of lead follow-up.
Managing lead Generation programs across different platforms
Unlike traditional marketing in which your company would have to shout out about products, inbound strategy relies in creating content and services which are consumed by the customers. While this effectively reduces cost, it creates the problem of coordinating through a range of social networking platforms, email campaigns etc. The work increases by many folds when one has to analyse and draw conclusions from customer activities, and delegate the work to suitable departments in your company. ERP implementation takes care of these by automating most part of it. It thus relieves you off the frustration of losing business due to mismanagement of leads.
Creating Database for prospective customers
Maintaining a customer database is essential for future prospects. However, along with this there's an increased need to keep a detailed log of their requirements. An integrated system delivered by a cloud ERP makes such records consistent and reduces redundancies.
Effective Lead Qualification
One of the hardest parts of marketing is judging the lead quality. Chasing wrong leads can incur significant losses. The quality-filters put in by ERP services significantly reduce chances of misdirected lead chases. A healthy lead has following properties–
Expansive budget –should be stable in terms of funds.
Actual decision maker is involved.
Your services actually meet the need of the customer
Purchase in near future
Keeping all the points into consideration, while filtering leads, is an overwhelming task. ERP implementation makes this tractable and simultaneously hand you quality leads.
Tracking Lead Conversions
While not having a 100 % conversion rate isn't much of a concern anything below 70% is a red flag. In other words, handling leads doesn't stop after filtering and handing them over to the sales team. There should be appropriate follow up from the Sales team. Most ERP services take care of this. There are suitable metrics to give the appropriate picture of the conversion scenario.
Analysing reasons for rejections
With a comprehensive ERP platform, you would also be able to analyse why the leads didn't pan out. This adds up to experience and can also be used constructively for improving your services for the future customers.
Cloud ERP services accomplish a lot of things in one wave. The SaaS model ensures that you don't bear costs for dedicated hardware, training or maintenance of the service. And then there's the assistance in lead follow up and filter, which is indispensable; given the fact that internet-based marketing has increased the number of leads.