Geospatial Decision Making (GeoDec) systems accurately integrates satellite imagery, three-dimensional models, textures and video streams, road data, maps, point data etc... Such systems are very effective and help in handling logistics, especially container tracking.
Firstly why do we need to track containers? It could be to monitor and locate where your cargo is. This feature could be used by many users, for e.g. manufacturing companies who need to plan their production schedules based on the cargo arrival. The other reason for tracking containers is compliance. For e.g. the US customs and border protection envisages securing each container which is shipped to its shores. The shippers must make sure containers have been scanned & don't contain any prohibited cargo.
How does geospatial technology work? Let us take an example using multi-dimensional models. We have a set of containers stacked in a container yard or depot. Some of them have to be custom cleared over the next few days and it would make sense to keep them closer to the customs station within the container yard. Hence a user who could be either the consignee or the cargo or the clearing and forwarding agent would be interested in making sure the container reaches the customs station area just before the clearance to save time.
The research, carried out by Vanson Bourne on behalf of Google, shows that mapping technology has had a dramatic impact on the transport and logistics organizations that have embraced it. 67% are experiencing better customer engagement, 46% have improved productivity and efficiency and 46% have seen reduced costs as a result. Over half (54%) of those surveyed say that it has led them to reconsider their organization and/or product strategy.
Some of the advantages cited by the transport and logistics professionals who were surveyed include "Identifying distribution bottlenecks and simplifying delivery planning", "Increased awareness of where spending would achieve best results" and "Has made analysis and strategic decisions making them more cost efficient and quicker."
At transport and logistics organizations such as DHL, couriers' GPS coordinates are integrated into Google Maps & displayed on TV screens in the service centres. Their office uses this mapping technology to capture data about journeys, analyze them, and train the dispatchers on how to improve their efficiency. They've also improved customer service by enabling customers to track couriers' locations online.
"Google Maps has helped the DHL Same Day service to meet and exceed its customer service targets. Real-time visibility of courier locations enables dispatchers to efficiently plan and make best use of routes. By improving the planning process and utilizing live information on traffic conditions through Google, we can provide customers with a consistent express service and reduce costs by streamlining deliveries," explains Steve Robinson, Chief Information Officer at DHL Express UK & Ireland.
Organizations across sectors are leveraging the power of geospatial technology to enhance customer service and drive sales. However, in the transport and logistics sector, its use is particularly widespread. More and more organizations are adopting the mapping technology.
Scenario example
Let's take an import & export scenario.
The moment the container arrives at the scheduled port, the Geospatial technology comes to help. It helps track the container using GPS, GPRS and other related tools. The container movement is tracked from the port to the container yard, all the way till it reaches the warehouse or the consignee. Even LCL cargo can be tracked using the geospatial technology by attaching RFIDs to the pallets or stock keeping units.
The tracking of containers helps reduce the costs by ensuring it is within the geographical boundaries and making any course correction during its transportation or its stay in the container yards.
It is also useful for NVOCC who keep track of container inventory because they have to keep the containers available for their customers. Using geospatial tools, the NVOCC would be able to track the containers & where they are. It would also help plan the scheduling of containers & bring them to their nearest collection port.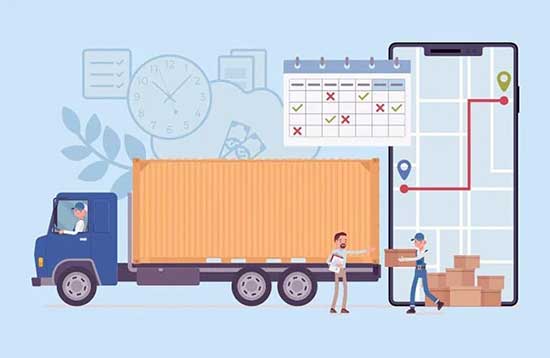 Lets Start Driving Revenue