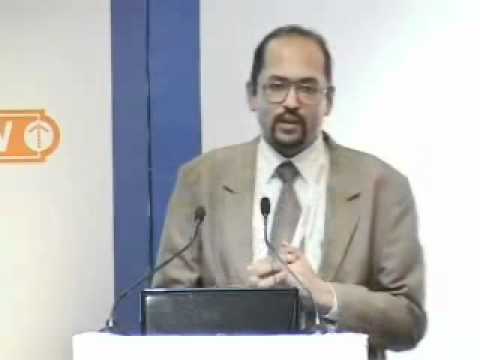 In this part, we discuss the problems faced by customers in adopting the cloud and some of the solutions that vendors can offer. The fears and concerns have deep roots in people's attitude toward the cloud.
Data Security: In an era, where most consumers are buying online, data security should not be an issue. The success of online shopping, ticketing, net banking, and payment gateways are examples. Yet, businesses find it difficult to take this first step to put their data on cloud.
Is storing data on the cloud safe? What about hacking, data center downtime risks, etc are some moot questions. The answers to these questions are that as long as the vendor has got the state-of-the-art, technical and process solutions, it should be safe.
Vendor Lock-in: Did mobile number portability work for you? If it didn't, businesses feel 10 times the pressure that their business data gets locked in with a vendor. The moot question here is what would happen in the instance that customer wants to end the service. Would the vendor return the data?
Broadly there are legal recourses available in India. Usually the IT secretary of the state is the designated adjudicator. Internationally, similar structures exist. But legal recourse is rarely desired by either party. Solutions are determined thus by the potency of the SLA that a customer signs with a cloud vendor.
Tape back-ups may be shared as a service from time to time (why wait until it's time to terminate?). The solution is enhanced by perceived vendor reliability, proximity and quality of the SLA drawn during negotiations.
Retraining: This refers to repeated knowledge refreshment over the years, which can be expensive. In another fork to this problem, IT consumers are affected by 'fly by night' IT Vendors - support is not available at the right time.
In-house options (consumers developing solutions) are limited as the overheads to carry IT designers and coders can be high. In the cloud model, the quantum of purchase (value) is low - simple monthly expense - allowing some flexibility.
Resources can be called on demand for training or further development. Anticipating these needs in advance and planning it into the SLA is the answer. Sharing business critical IT elements in advance with IT vendors can partly reduce the time to develop and deliver incremental IT support.
Tools such as development kits and query by forms help customers get this support. These tools can be used by the consumers IT teams to develop extended solutions.
Some of the other problems include Internet connectivity (still a problem in some pockets) and in this instance some vendors provide off-lining solutions that will let customers upload data when the connection is available.
Sometimes, the benefits of using an integrated system become obvious only after the ERP is implemented. Classrooms, workshops and communications thus become an important part of the success. Industry references from an experiential perspective can also help educate skeptical users.