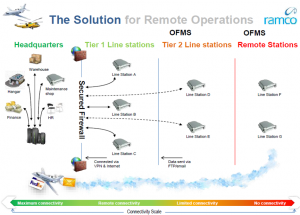 Helicopter Operators are facing a huge challenge in managing their critical data, especially when their operations are spread across the world. Availability of right data at the right time becomes a critical factor for effective maintenance planning. Helicopter operations have been globalized to such an extent that its usage has spread to several areas where it is tough for any other medium of transportation to reach. For remote operations, data connectivity is the main resource requirement of Heli-Operators to stay updated with the main base for transferring critical maintenance information. Even when data connectivity may be available, its reliability and strength of bandwidth becomes a major hurdle, and even a single MB usage incurs substantial costs.
Heli-Operators position their aircraft in remote locations to perform operations like oil rig passenger shuttles, wood logging, rescue operations, medical services etc... Due to limited connectivity, the communication between the main base and the aircraft in a remote location is cut off, causing delay in reporting key maintenance data like life usage details (flying hours tracking), component history logs, non-routine maintenance activities and parts availability. In some instances, operators do not record the data due to non-availability of a robust and user friendly system. This has an adverse effect towards aircraft safety and its life limit, as the main base's maintenance and material planning accuracy takes a hit.
To overcome the operational problems which Heli-Operators face during their remote operations, RAMCO Aviation Solution has introduced a new feature termed "OFfline Maintenance System (OFMS)". This will enable Heli-Operators to execute a seamless operation even with limited or no data connectivity.
The OFMS provides the flexibility to update data from locations which has limited or no connectivity and ensures global visibility of the required data through asynchronous data update cycle along with maintaining data integrity. RAMCO OFMS can be deployed in the laptops or hand held devices like cell phones, tablets etc… of field bases which are totally cut off from the main base.
Operational activities at the remote locations like recording flight journey logs, discrepancies, component replacements, routine checks, part usage from warehouse etc… are recorded in the field base devices. Data is then grouped in data packets which are transferred to the main base and vice versa, either through an external storage medium by sending it physically or through simpler mediums like e-mails.
This enables the helicopter operators to synchronize maintenance planning activities throughout their operational locations irrespective of connectivity issues. For instance, the flying hours recorded as part of flights carried out in remote locations are passed on to the headquarters where helicopter and its attached component's life are tracked closely for an effective on-condition maintenance. Also through the synchronized data process, the part usages in the warehouse of the remote locations are monitored and stock replenishment is carried out in advance to avoid any AOG situation.
User friendliness of the OFMS plays a crucial role in driving the work force at remote locations to meticulously record the data on the move as they are already in a very challenging environment.
Ramco Aviation M&E / MRO solutions have added Offline Maintenance System (OFMS) feature under its armor which along with its robust full suite Aviation system give Heli-Operators an upper hand in achieving high productivity and maintaining Aircraft Safety to the highest possible standards.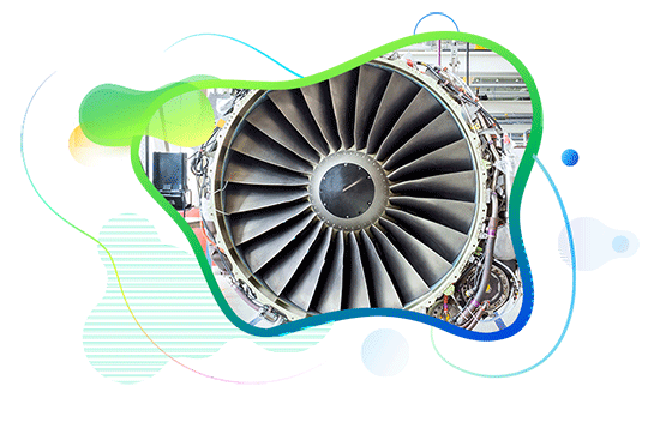 Contact Us for Next-Gen Aviation Maintenance Software