Helicopters are a daily sight in the skies of any developed country, whether it is an emergency, firefighting, rescue operation, chasing bad guys, reporting news, or even a joy ride. These operators have a tough time keeping their birds ready to fly at any given point of time to meet their unscheduled business. The Federal Aviation Administration (FAA) takes safety as a very serious issue and all operators have to strictly follow the Part 135 of the Federal Aviation Regulations, or FARs.
It is a very common business model that I have seen amongst these operators to hire a small maintenance crew who are responsible for keeping the copter in the sky. Most of them have a base with one mechanic who is the all-in-charge for maintenance, materials, finance, and even security of the premises.
The 135 Mechanic
It's a nightmare for any Part 135 mechanic to maintain his inventory in addition to his continuous efforts to keep the aircraft ready to go. Nevertheless the parts department and the finance department will always be on his tail to manage a lean inventory; keep track of the procurement cycle; and ensure minimum aircraft down time. Typically a 135 mechanic has to do the following in his day to day job:
Keep track of status sheet
Perform scheduled/unscheduled aircraft maintenance
Record Discrepancy or Compliance
Remove/Replace parts from the aircraft
Return unserviceable parts to the unserviceable warehouse
Record parts consumption during maintenance
Receive parts from vendors or other bases
Ship exchange units to vendors
Ship parts to others bases on need basis
It's a known fact that the 135 mechanic would have to spend a considerable amount of his time tracking this information in any kind of electronic system.
Simple solutions to complex problems
Keeping this in mind, Ramco Systems launched the advanced WorkSpaces for mechanics. WorkSpaces are single, colorful and easy to use screens which gives the user required information on what is happening in his location. One such powerful WorkSpace is the 'Heli-Mechanic WorkSpace' for materials.
A Heli-Mechanic workspace can help the 135 mechanic in several ways
Close all open transactions before closing the Tech Log
Keep a track of his material requests, with priority to AOG requests
Receive parts in Ramco with no more than 3 button clicks
Keep track of shelf-lifed parts
Keep track of tools calibration
Keep track of maintenance schedule of aviation parts in stock
Intelligently display only those hyperlinks that are applicable to the context
Gives graphical representation of his favorite KPIs, and many more..
MUSIC – Mobility, Usability, Social, Intelligent, Context-Oriented
With the introduction of WorkSpaces, Ramco has catalyzed its functionally rich Aviation Software to a whole new level. Staying close to the newly introduced MUSIC theme during each phase of the development, Ramco Aviation Suite has the potential to 'WOW' any 135 mechanic in the world.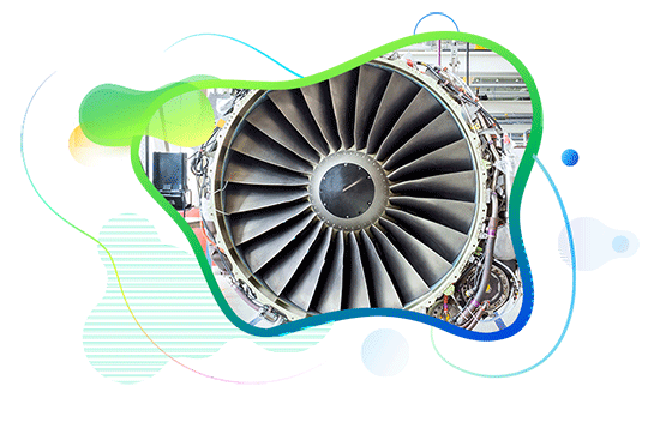 Contact Us for Next-Gen Aviation Maintenance Software