Apart from the generally known fact that Ramco's Shipping & Transportation Management Solution Suite is an end-to-end solution with rich features and best-in-class functionality, Ramco now adds more color to its Shipping and Logistics module with the new user friendly and stylish screens that the Gen-Y interface offers. To add to that, keeping in mind the current set of new-age users, Ramco has focused on providing professionals with solutions 'On the Go'. One can now access their system from outside the workplace through iPads and smart phones. The company will be focusing on providing a complete solution to customers who are looking out for a world-class enterprise resource planning software to run their organization.
Ramco's Logistics and shipping package answers many of the FAQs like:
How can I compare the sea freight rates and air freight rates in the market with schedules?
How can I assure the best in practice fund receipt with zero/minimal outstanding from clients for logistics and shipping jobs?
How can I have a better report monitoring system without depending on the branch heads?
How can I address my complete logistics and shipping package under one ERP umbrella?
How can I avoid long data entry into the system which consumes majority of the time in office?
How can I assure that my customers are satisfied with the level of customer service we provide?
Right from customers having a Vessel agency, a Liner agency, a freight forwarding agency to stevedoring and warehousing, and even transportation and fleets, NVOCC, LCL consolidation, ICD/CFS operations, everyone in the industry is looking for a perfect fit to suit their needs and are worried about choosing the correct software vendor who can support with all their requirements.
Ramco provides the solution to these worries with its solution packaging Freight forwarding (Air & Ocean), LCL Consolidation, NVOCC, Liner Agency, Vessel Agency, Stevedoring, Warehouse management, Transport and Fleet Management application with Finance integrated. The logistics team focuses more on tapping the opportunities available in the market with respect to additional areas like 3PL, Shipping, SCM etc... Ramco has gotten the best resources from the industry to study and work on roadmaps to help their clients focus on their business growth in a highly competitive shipping world.
An integrated solution helps a company that is running different divisions with lesser data entry by consolidating confidential information from various departments and branches. This helps the top level management get a single view of the complete operations instead of having breakups from different departments and compile to get a report. Centralized operations for documentation, workflow by hierarchy, check points to avoid human errors, personalization of screens on user basis are other few benefits out from Ramco ERP
You keep growing; we are there to support you with your complete requirements …
Ramco Logistics and Shipping Team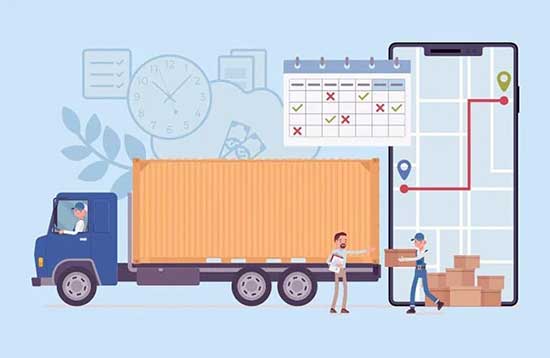 Lets Start Driving Revenue