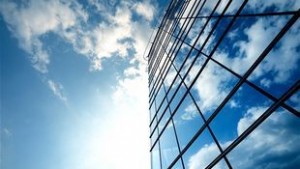 Vendors looking to add more value to their service offerings can leverage the cloud to expand their portfolio. But that doesn't mean they need to step out of their domain; emerging solutions in managed services show examples of services that are closely associated with IT and actually strengthen the position of the vendor when adopted.
Here are some examples from latest trends:
Unified communications: There are various instances of how VoIP is taking root in the cloud model, but the fact is that voice alone is a low entry-barrier field. A better approach is to bundle associated services also and offer what is known as unified communications, which includes video conferencing, messaging, and more. Given that there's a practical need for these services, the combination works with the cloud.
Video surveillance: Video surveillance has become a must in IT companies, be it for the employees or the data centers. Unless the client is looking for a full-blown security solution—which most of them aren't—they'd find it more convenient to purchase cloud computing and video surveillance services from the same vendor. The going can be tough initially but the upside is that no extensive investment is required.
But that's not what the vendors needs themselves to limit to. SIP trunking, WAN optimization, managed Ethernets, etc., are other areas that can be aligned with your cloud computing offerings for greater benefit.