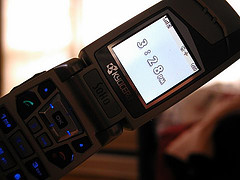 Even as mobile devices are beginning to change enterprise computing at a fundamental level, security issues are sounding the alarm bells for admins. Companies have a hard time securing their desktop systems even with the best of firewalls and anti-malware, so the many malware threats being detected across mobile devices come as a cause of serious concern.
Device selection
If you are planning to procure new mobile devices, make sure you think about the security aspects also. Currently among the mobile platforms, Android is seen as carrying higher security risk, especially as it is open source and its large market-share is highly fragmented because of poor version control. However, that doesn't mean other platforms are very secure, and as a business you'd do well to take preventive steps.
Protecting mobile devices
Taking care of a few simple things will keep you from harm:
Try to scan the mobile phone and determine if it is already affected by malware or not. Some of the most common signs are that the device will experience a sudden increase in consumption of resources like RAM, data transfer, CPU, etc.
Be aware of various mobile attacks in the form of messages that ask you to do something suspicious. Even messages from friends can be spoofed by attackers, so you should not trust anything with eyes closed.
Do not install content from untrusted sources, and make sure you have a good antivirus installed. Regular scans should be scheduled, just like for a PC.
The rapid advances in mobile technology call for greater vigilance on part of the admins and other employees.
image source : http://www.flickr.com/photos/63583766@N04