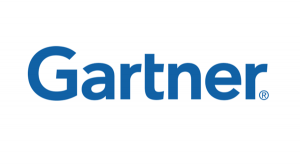 In a recent release Gartner says that the future of causal computing is in personal cloud, projecting that within two years it will take the center stage. The release says, "Major trends in client computing have shifted the market away from a focus on personal computers to a broader device perspective that includes smartphones, tablets and other consumer devices. Emerging cloud services will become the glue that connects the web of devices that users choose to access during the different aspects of their daily life."
Looks like cloud computing is not transforming just the enterprise landscape. This will be a key-shift in both hardware and software—not to mention user habits—and will be brought about by the following:
User innovation: It's no more tech companies that are innovating, but the drive has percolated deep. The average user is more tech-savvy, and is innovating far more that his counterpart from ten years ago.
Virtualization: A product of open source movement, virtualization has done much to erase incompatibilities between hardware. Now it's possible to utilize resources more efficiently and present a consistent interface to apps.
Hosted software: More and more software is being hosted now, with a healthy growth in browser-only apps. The end users are getting used to the idea of not having to install and maintain software, and the trend will continue.
It's interesting times ahead as the industry continues to experience ever-newer applications of cloud computing and how it is transforming whatever it touches.