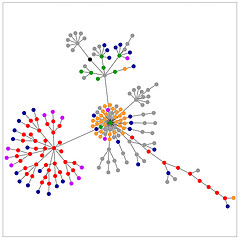 It's natural these days to be thinking of adopting big data. The whole industry is quite excited about this latest development, and more and more businesses are moving towards what can be termed a landmark shift in the role data plays in everyday life. If you too are looking to adopt big data for solving your business problems, make sure are rightly prepared.
Here are some things you should be clear about before making the shift:
Analyze existing data: Be clear on how data impacts your business processes and how it is getting used. It might well be the case that you already have most of the data you need, and may only have to make a small external investment to get the results you want.
Think of relevancy: The next step is to think of areas where your business can benefit from big data, and whether there are proven products and services out there. Since big data is still very new, it's not useful for all the business domains and functions.
Infrastructure required: Big data comes with enormous requirements of computing power and storage. At the same time, it demands scalability when the data sets grow really big in size. All this calls for careful infrastructure planning, or the whole project might fall flat.
Selecting the technology: The final step is selecting the right technology and service provider. You can choose open source solutions such as Hadoop, or go for paid enterprise products that will also give you solid support.
Big data is a maze to be navigated, and in order to benefit from this trend, businesses will do well to plan in advance and prepare for the shift.
Image source: http://www.flickr.com/photos/colby