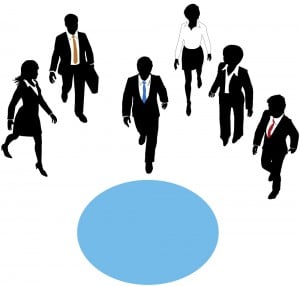 Workforce planning is all about getting the right people, with the right skills, in the right jobs, at the right time. As put by the former CEO of GE, Jack Welch,
"If you pick the right people and give them the opportunity to spread their wings and put compensation as a carrier behind it, you almost don't have to manage them."
More than half the work is done if we get Workforce planning right. In this age of exponential technology innovation and booming social media, the way we work and the way things are done, have taken a complete overhaul with almost anything and everything being done on the go with the internet.
The levels of productivity and work-rate have gone up with people sharing and collaborating online. With everyone looking for a competitive advantage, decisions need to be made faster and teams need to be set quicker than normal. The internet has made this possible now in more ways than ever. With people from different cultures and diverse linguistic skills working together in different time zones, co-ordination and easy collaboration is a must.
Baby Boomers, Gen-Xers and the Millennials are achieving cohesion like never before. Multitasking has become the need of the day and is being adopted globally with things like 'working lunch', 'walk and talk', talking on the phone while writing an email or answering instant messages becoming common-place. Work-life balance has taken a whole new meaning with the boundaries of work and after-work going invisible. A workforce with a totally new mindset has come into existence with cultures like play@work and even work@play being a part of our daily lives.
As the Chief HR Officer managing this new workforce, one needs the right technology to plan and manage effectively as one often comes across decisions like:
• Which employees will perform better?
• Will re-training help improve employee retention?
• Does hiring from competition improve sales?
• Where to locate the new delivery center?
• How do I fill the gap for workforce retiring in next 3 years?