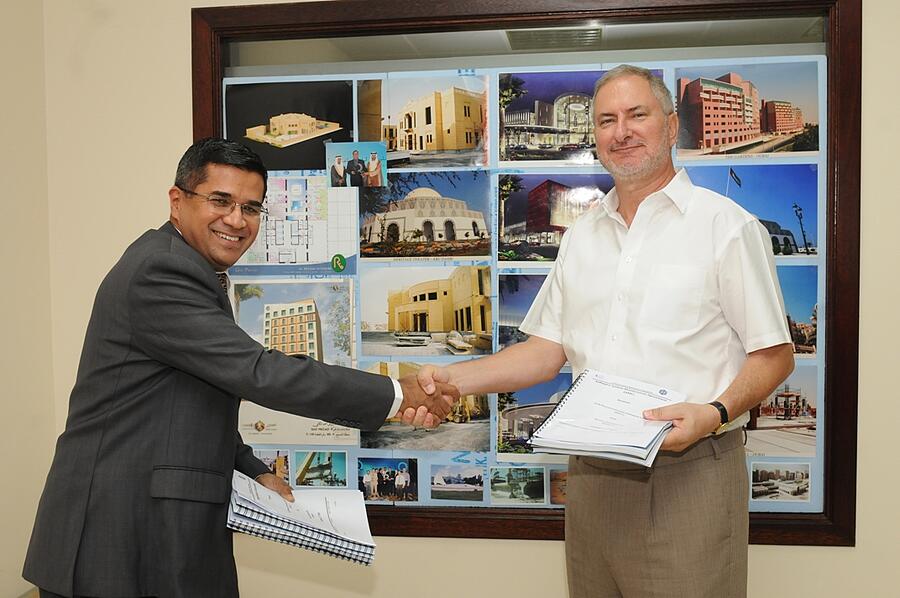 While experiencing a rapid growth,  Gulf Precast began looking for state-of-the-art solutions that can further enhance its efficiency and effectiveness. It  decided to implement an ERP solution to fully integrate all its processes and to consolidate its competitive edge in the market. After carrying out an extensive comparison of the major ERP providers, in line with the Company's current and future needs, Gulf Precast selected Ramco Systems to implement a state-of-the-art ERP solution, since Ramco Systems was identified as having the most experience in the manufacturing sector, and as being capable to answer the specificities of the precast production cycle, such as optimal resources usage and Process tracking in real time.
"This ERP investment is part of our journey towards Excellence. In a world where competition is fierce, Excellence is the only means for survival", said Dr Daniele Pfeffer, Gulf Precast's Chief Operating Officer.
Ramco Enterprise Series is an end-to-end, integrated & SOA - compliant ERP solution that is designed to ensure operational efficiency, reduce costs, and protect technology investments. Built on Ramco VirtualWorksâ"¢, Ramco Enterprise Series can effectively help customers achieve their business transformation objectives.
Press Release
Posted By: Vinitha Ramani