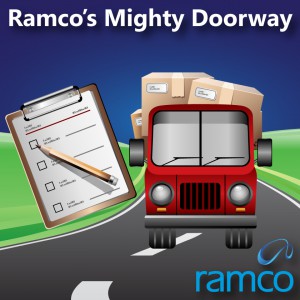 Business in Aviation
Usability and functionality are two words that are always tossed loosely into space. For someone who guards the inventory gateways for any organization, these words play the difference between cluttering their receiving area and keeping it well organized. Unlike Inventory Analysis or Cycle Counting, Receiving goods is not a common theory that anyone can learn in a classroom, rather it's so personalized to individuals and organizations that there could be millions of different ways to handle receiving across the globe. Finding a pre-built software solution to fit all processes might sound impossible, not until Ramco developed their Common Receiving Document.
A Peep into a Receiving Area
Imagine a large warehouse which is one of the central receiving warehouse of a large organization and truckloads of inventory queue up at the designated receiving area for entry into the warehouse. Receiving clerks zap their bar code readers and create receipt documents and the sound of printers invites buggy riders for their next pick. A carefully integrated system is required to play this role for movement of parts right from the receiving area to inspection area followed by binning area and then reach its designated zones/bins. Like an icing on the cake, what if this had the ability to manage quarantine queue separately with detailed information about every piece of inventory lying in that quarantine cage? Perfect! Let's look at another scenario.
A relatively small warehouse, which is one among their hundreds of decentralized stocking locations with just one or two shelves for placing goods, managed by less than 2 or three multitasking employees. The ultimate aim would be to just record the receipt document and push it to inventory. Practically everything needs to be automated here to save man hours.
Ramco's Common Receiving Document does both these jobs in the best way possible.
Common Receiving Document
Around 26 different option settings change the face of this business process from a cute 'Rapiro' to a heavy duty 'BigDog'. It is one of the pioneer engineering at the R&D center in Chennai, India following the 'foot taps' of Ramco's MUSIC – Mobility, Usability, Social, Intelligent and Context-Oriented. Here are some of the top features of Goods Receiving business process
A single launch pad to receive parts under multiple business scenarios
Ergonomic design suggested by industry experts
Ability to manage quarantine queue and part rejections efficiently, which impacts Vendor rating
Context based guided navigation for easy data entry
Ability to automatically create work orders for customer goods
Ability to automatically allocate material to open demands without moving it to stock
Customized reports and bar code reader integration
Ability to update component parameters and task compliances for rotable parts
Quickly upload scanned documents like Certs, against the receipt
Seamless Integration with Ramco's mobility solutions
Imagination is the new limitation
Users across the globe are able to appreciate the intelligence and usability of this new breed of business processes. 'Streamlined' is the single word used by anyone who see this marvel at work. Goods Inward, as it's called, is setting new ceilings in the world of usability and functionality by completing a receipt in not more than 3 button clicks.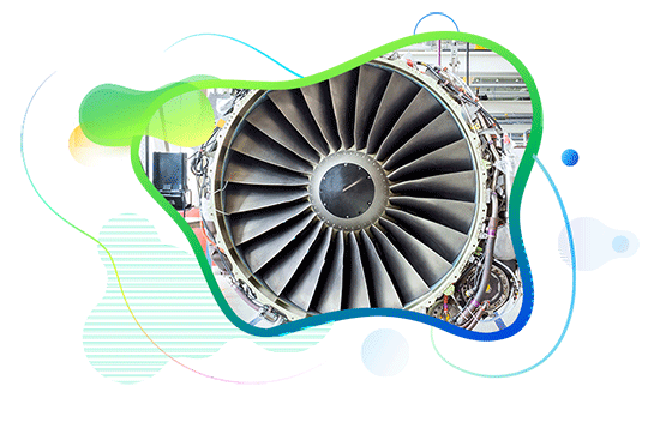 Contact Us for Next-Gen Aviation Maintenance Software