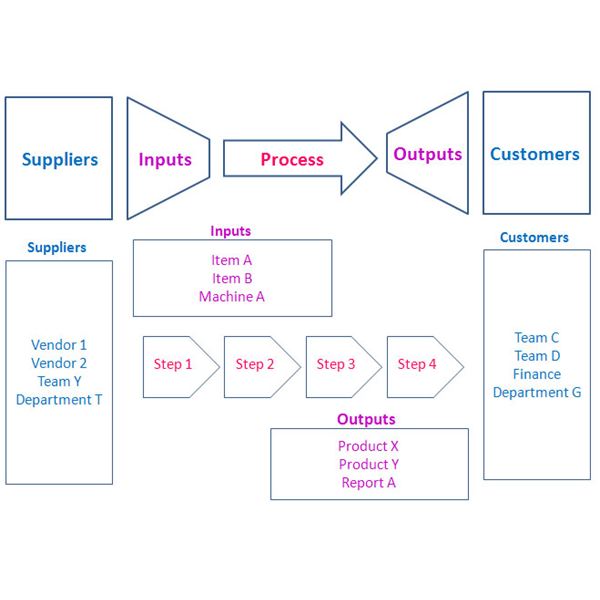 One of the most important steps before implementing an ERP solution is to understand and analyze all the processes affected. As we have mentioned in our previous articles, ERP implementation impacts the way the organization functions. Roles and responsibilities of employees get changed, processes get changed and the overall workflow gets automated.
SIPOC is an effective tool which helps ERP implementation team map the entire chain of processes across departments. It has been tested and trusted by corporate establishments across the world to record key process related information in a structured manner at a higher level. SIPOC can be expanded as follows.
Supplier – Input – Process – Output – Customer
SIPOC methodology considers each process as a separate organization by itself. So, each process can be mapped with its own set of suppliers, inputs, customers and outputs. Breaking up processes help define the complete system with absolute clarity and anyone can quickly find the faulty processes. A key point to note here is – SIPOC methodology will only provide the working relationships between different stakeholders in each process and it will not give any information about the unique roles and responsibilities of individuals.
As shown in the figure below, a SIPOC diagram helps the management team to have a visual representation of various processes..
When the ERP team creates a SIPOC diagram, they should define the process first. The process can be labeled with a summary of most critical steps involved in the process.
The second step is to define the output and customer. "What gets delivered to whom?" – two to three most crucial outputs and the respective customers can be defined.
The last step is to define what kind of input is required for the process and who will supply the required input.
Image Source: www.brighthub.com
SIPOC methodology helps capture the present state of different processes as it is. This actually helps the ERP team to understand all those independent processes along with required inputs and output. This visual representation is then used to decide all the processes that can be automated, interlinked or separated to create a new workflow as per the ERP package.