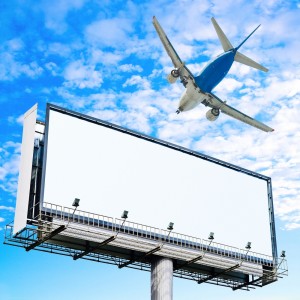 Aviation MRO (Maintenance, Repair, and Overhaul) Software is a solution for all the major issues faced by airline operators. Procurement of aircraft parts plays a very pivotal role in airlines today. Recent study from the wall street journal shows that nearly 10% to 13% of expenditure is incurred on maintenance activity which mainly consists of repair management and procurement of parts. Airlines reliability is totally dependent on the maintenance of aircrafts and this in turn is decided based on Turn around Time (TAT) and Lead Time (LT) of aircraft parts procurement and repair.
Procurement is really a collection of processes that involve many steps and interactions with the other departments of a company and with suppliers. Since the purchasing costs typically run to 50% of operational costs, the procurement process provides many opportunities for cost saving that can make a great difference to company's bottom-line.
Traditionally, procurement was paper and conversation-based, and with procurement officers interacting with long-time partners or well-known suppliers, purchasing was done at fixed prices. This process then also included creation of RFQ (Request for Quotation), Purchase Order, Order Acknowledgment, Shipping, Invoicing, and few other steps - which over a period of time were done via e-mail, fax and other forms of communication. This form of procurement means fewer the suppliers; fewer are the parts available in the database. Moreover, the dependency on existing suppliers and inaccessibility to adequate parts pricing details also occurs. All these problems in turn cause higher expenditure, delay in aircraft maintenance and movement, thus hindering the airlines' reliability and raising the need for aviation MRO software.
Created by the airline industry to revolutionize the multi-billion dollar business of aviation parts, SPEC 2000 is a comprehensive set of e-Business specifications, products, and services designed to overcome challenges that have plagued the industry's supply chain for decades. SPEC 2000 is a specification of standard formats to exchange information between airlines and their suppliers, which aim to minimize communication ambiguity and errors by standardizing the information exchanges associated with aircraft parts and materials.
Below mentioned is the information flow/formatted message chart for chapters 2,3,& 4 in Spec 2000:
The value to airlines is primarily derived from having a single, ready, reliable, and consistent data feed into their back-office procurement systems, thus enabling automated, error free and direct order administration with suppliers.
Expected Benefits
Reduction in order processing time by eliminating Fax/Mail/Online, thus resulting in lower procurement TAT
Acquire up-to-date price and lead time information
Accelerated invoice processing
Discover new sources of parts
Clear and standard information exchanged hence avoiding delays
Improved visibility thru advance shipment information for better material planning
Today, the Air Transport Association (ATA) Aviation Marketplace supports over 380 airline users and their supplier trading partners. It also contains more than 6 million total part records in the SPEC 2000 procurement parts, ATA Airline Inventory Redistribution System (AIRS) Surplus parts, and repair capabilities databases that comprise the SPEC 2000 Centralized Databases. An average of 2 million updated records are uploaded to the databases each month, and approximately 48 million records are distributed each month to end users via value-added networks such as SITA (Société International de Telecommunications Aéronautiques), ARINC (Aeronautical Radio, Incorporated), and via other magnetic media. Over two million EDI (Electronic Data Exchange) transactions a month are supported by the SPEC 200 centralized database.
The industry has attributed significant operational efficiencies and cost savings to the Spec 2000 system. As more trading partners embrace it, the system becomes increasingly more effective and efficient.
Ramco Aviation Suite, an end-to-end MRO software, provides integration of Spec 2000 and is already in use in major airlines in India and UAS helping them in improving the purchasing efficiency and reduce their purchasing costs.
Blog by: Sandeep Gopal, Senior consultant aviation, Ramco Systems