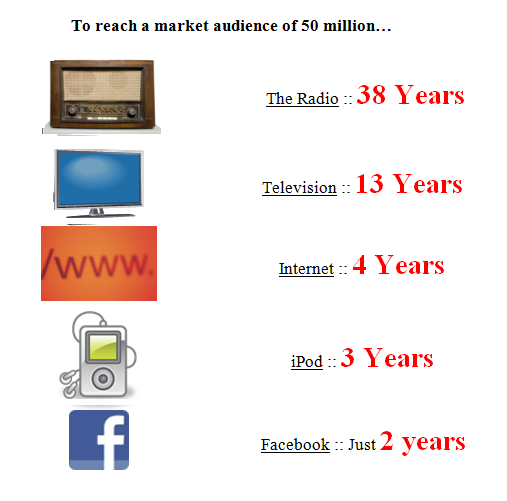 Before we get into the need for speed in modern day organizations, here are a few very interesting facts to get you thinking in the right direction!
We are literally living in tomorrow and things change at an unprecedented speed. While slow and steady may have won the race for the tortoise eons ago, gone are those days when markets changed slowly and people had enough time to resolve issues. Today, there is regular and rapid change in the markets and the bars of efficiency have risen. Customers are more demanding and competition is fierce. It's a "Do or Die" situation. Any delay will reduce a company's market share and this can be detrimental to business. Companies are facing high pressure to perform under various constraints.
Here are three tips for companies to ensure that they keep up the pace with the evolving market.
On-going market research will help companies stay up-to-date regarding changing trends and technologies. A dedicated team can be involved in researching the market, provide regular updates and make suggestions to the management on suitable changes to business based on market assessments.
A flexible business model always helps businesses make necessary modifications with changing times. It makes better business sense to phase out rigid systems and processes that were created for specific purposes as they tend to drag a business to slowdown over a period of time. Timely modifications to the business model will help beat the competition and stay ahead of the markets.
On demand infrastructure is another critical decision that helps companies stay flexible. There has been a lot of buzz in the industry about flexible services related to storage, platform, infrastructure etc. To ensure that the infrastructure is not a limiting factor to roll our new services, it is worth considering cloud based services even if companies have invested in servers, storage and networks. Critical data can be handled with in-house infrastructure and non-critical data can be moved to the cloud to ensure maximum flexibility.
All of these steps are important in terms of speeding up processes, staying prepared and ensuring rapid growth of business in the digital era.