We are in a fast moving world. People from different corners of the world separated miles apart are getting connected over air in few hours. Air travel has made this dream come true in this century. Also, now-a-days air travel has become more competitive, most of us try to take a chance of that flying marvel at least once. At this juncture, let me ask a question: Will any of us travel in an aircraft which has a problem in its engine, or hidden damage in its wings or worn out parts? If the answer is a big "NO WAY!!!", then answer this one: How many of us ensure that the aircraft is safe enough, before boarding the plane? Is the answer 'NONE' (If someone say 'I DO', then I hope he may be working in that airline).Now, does my earlier question look relevant??? It can't be. Wait. Don't try to cancel you flight ticket booked for Diwali or Christmas…I'm not trying to scare you. Let us see what it actually is.
We see the flashy ads of airlines, whooping discounts in airfares, colourful front offices and of course, friendly air crew. However, we are not familiar with a whole lot of highly talented individuals who are working day-in and day-out to make our aircrafts fly without any problem. They are the Aircraft Maintenance Engineers and Technicians. These individuals do their duty tirelessly behind the screens to ensure that the aircraft is safe to fly and is maintained up to date. Now, my earlier questions need not be bothering our minds, since these individuals are responsible for airworthiness of the aircrafts. Some of the characteristics of these highly paid professionals are:
Highly skilled and talented (of course, we want them to be for our safety…)
More knowledge on Aeronautics, Aircraft and its systems
Working in shifts round the clock – 24 x 7 x 365
Why am I talking about them here?
RAMCO Aviation solution caters to the Aviation Maintenance market segment of the aviation industry. Aviation maintenance involves Planning and Execution of standard maintenance procedures prescribed by the OEM / regulated by the Government regulatory authorities, at stipulated intervals. These tasks are performed on the aircraft and its components by licensed engineers and certified technicians. These functions are managed through Ramco's Aviation Solution. Hence, most of the end users of Aviation solution are the above mentioned Engineers and Technicians. To the contrary, some of the other facets of these individuals are:
Primary focus on aircraft maintenance rather than working with computers
Interested in less data entry into system
Comparatively lesser orientation towards software applications.
We, at RAMCO, very well understand the nuances of our end users. These individuals take care of our safety and Ramco takes care of their work lives. As we address the day to day operations of these professionals, our primary focus is on sleek user friendly interfaces, minimum data entry and lesser traversals. This helps us to make our customers delighted to use our application without any hassles. In an article 'Niche enterprise solutions – the next generation of IT '(Aerospace IT Yearbook 2010), John Stone, Director of Product & Market Management, has highlighted about this aspect imbibed in our Aviation Solution.
Coming back to my earlier questions on air travel (hope your tickets are intact!!!), we do not have to bother about those questions because these individuals - Aircraft Maintenance Engineers and Technicians - are there to take care of them and obviously, they are the 'UNSUNG HEROES' of Aviation industry.
Wishing you all happy festive season & a pleasant flying experience!
Posted By: Bhaskar Vimal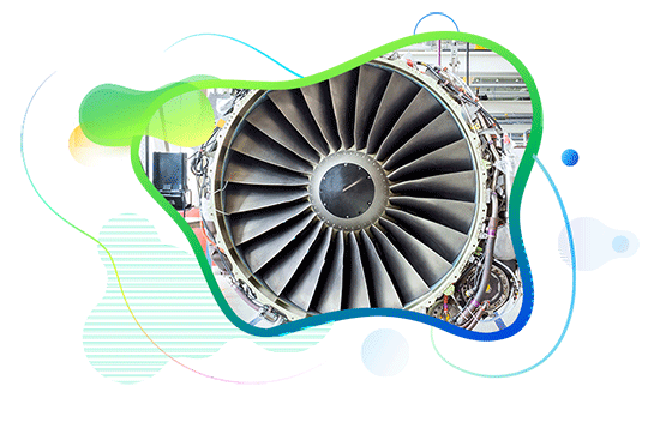 Contact Us for Next-Gen Aviation Maintenance Software