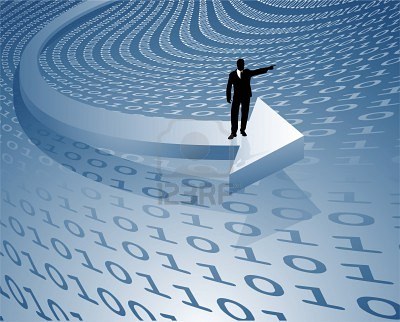 Till 2005, peer-to-peer file sharing was prevalent all over the Internet. Sharing of hefty files dominated the Internet traffic. Post 2005, with the advent of cloud based services, the internet traffic was towards the data centers as more and more users adapted these cloud services. It is cost effective, efficient and resources can be accessed through thin clients, thus making it the favorite choice for internet users.
Experts predict that, data center traffic will continue to dominate the Internet traffic going forward. By 2015, more than 30 percent of the data center traffic will be cloud traffic and the nature of the traffic might go through a fundamental transformation due to the advent of cloud based services. Data center traffic has already entered the zettabyte era and is expected to quadruple to reach 4.8 zettabytes by 2015.
"Approaching the Zettabyte Era" is a part of the Cisco Visual Networking Index which is an ongoing initiative to track and forecast the impact of visual networking applications. Below are some of the interesting insights from Cisco with regards to the zettabyte era.
Global IP traffic is expected to double every two years going forward
Internet traffic in 2012 will be 75 times larger than it was in 2002.
Telepresence will be as significant driver of enterprise IP network traffic by 2012.
Internet video will generate three waves of consumer internet traffic growth – Internet video to PC, Internet Video to TV and Interactive video.
Mobile data traffic will roughly double every year
Although Internet is getting fatter day-by-day, many service providers are willing to invest in resources to make sure that their data centers have the ability to handle greater loads.