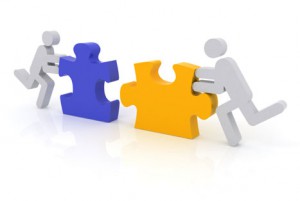 It is a well-known fact that any major IT upgrade in an organization is a time consuming affair. And when it comes to ERP, the implementation takes sometimes well over a year. Or does it?
At Ramco Systems, we've just completed an implementation of Ramco ERP on Cloud for Snowman Logistics with the help of our partners Dell in a record time of 2.5 weeks! Snowman Logistics are India's first "Cold Supply Chain Company" with a nationwide presence across 100 plus cities and servicing more than 4400 outlets. Snowman were on the lookout for an ERP solution that could be deployed quickly with minimal investments, and help them manage their warehousing requirements, and their first expiry-first out process.
Dell identified the requirements of Snowman Logistics and highlighted the various features of Ramco ERP On Cloud which would satisfy their needs. While they evaluated multiple solutions, Snowman was impressed with Ramco's Procurement Projection feature, which is available only because the solution is offered fully on the Cloud. The lot control and multi-location accessibility features of the product sealed the deal with special emphasis on quick implementation.
Post Go-live, the company is using Ramco's solution without any glitches and is very happy, both with the product and the service.
With technology constantly improving, do you think that in the future, ERP implementations can be as easy as installing a software from a CD? Leave your thoughts below…