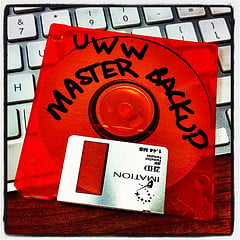 While backups are essential from a security and continuity point of view, businesses often fail to extract the maximum from this process. The reason is lack of proper planning and training, which is something IT departments tend to avoid, thinking of backup as an elementary activity. However, if not done properly, backups can actually lead to archived data that is hard to retrieve and categorize—making it effectively useless—as well as severe performance issues.
Here are some tips for taking better backups:
Define guidelines: Almost all finger-pointing related to backup problems is caused because of mismatch in expectations and delivery. That's why it's important to involve the management at this step, and agree on recovery time and point parameters.
Plan for restoration: Although IT departments spend a lot of time thinking of archival strategies, the more important issue is restoration of services in the event of a failure. This means that the primary focus should be on figuring out the technology and methods that will be used to bring the system back online in the shortest possible time.
Scale down complexity: The simpler the storage system is, the better it will be at responding and troubleshooting. However, the search for a good system often leads the team to create something vastly elaborate and complex, which can only make things worse if something goes wrong with the recovery system itself. Simpler systems are also easier to modify.
Backups can be made much more useful if these simple steps and followed and adequate forethought is given to the process.
Image Source: http://www.flickr.com/photos/uwwresnet