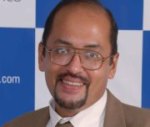 This blog is part of the series on IT empowerment for small and medium businesses as featured on CIOL.com, India's most trusted portal for IT companies. Mr Shyaam Sunder, Chief Knowledge Officer for Ramco Systems, builds on his experience of enterprise solutions.
In a cloud environment, tool kits can help customers articulate localized problems and effect solutions on their own using these kits, says the author
How will vendors empower their customers more than what they did in the past? The answer is in providing tool kits that help customers articulate localized problems and effect solutions on their own using these kits.
Ideally these kits should be used to build capabilities to aid processing or reporting of information needed in a process, but don't constitute the core data of that process. These could be information pieces that are environmental in nature and that make for better decision making.
In practical execution, tool kits go further to create one-time or even repetitive advantages. This part examines some scenarios where extensions may be used. The scenarios are not comprehensive and it is base products that usually evolve to carry features built through extensions if there is repeatability and potential for generalized use.
Having said that, it is apparent that requirements of certain systems or parts of systems can be (a) one-time or temporal, (b) in a state of periodic or random flux, (c) highly localized to a region or finally (d) be applicable only to a individual customer's requirement.
Let us take some examples:
One-time, high value activities may involve, say, quotation against an important tender or a capital purchase. The activity of bidding/purchasing may prompt the user to (1) use information sets that are custom to the scenario at hand, (2) involve a team of people collaboratively for expert consulting and decision making, (3) go through a unique sequence of tasks (to complete the activity), and finally (4) create, paginate, and deliver reports to information seekers.
Localization: The compliance to tax in a statutory region can change periodically. Changes happen in the fundamental policy or sometimes just in values.
Octroi: Taxes associated with goods movements into specific areas (such as greater Mumbai) have been in place since 1965 and have undergone amendments. Its compliance requirements provide a good example for the tool kit capability that must be provided in as much depending on the goods, mode of import, region of import etc. there are variations in taxation/claim. With good software design, when Octroi does not apply, the functionality should not interfere and confuse the user.
Random changes occur when a customer requests for an alternate delivery site than the one that they conscripted. Unique sequencing of tasks should be construed as if there are infinite variation in tasks and the sequences of the same.
Order-to-Cash and Procure-to-Pay cycles have definite steps and the sequencing alluded to here is based on the applicability to a scenario. In an example, while quoting for a tender – capturing/referring to information about possible competitive quotes can help the decision maker.
Localization – references to cultural terms in similar scenarios of past could help as well – cultural terms usually determine how rigid the terms of the quotation are. These pieces of information can be captured as data sets and made mandatory references in the bid process if necessary.
The reporting needs to be flexible as randomly captured data elements may need to go into reports.
In each of these scenarios, extensibility kits can play a pivotal role in delivering against a computing requirement. We will discuss the tools and their utility in the next part.