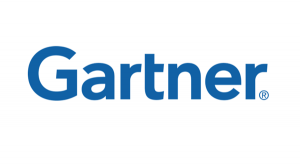 Gartner's recent Infrastructure and Operations Management Summit saw the research company highlight key upcoming trends in enterprise cloud computing. For almost every small- to large-sized organization, this comes as a peek into the future of cloud computing.
So keep a close watch on these developments, which are highly likely to shape up the turf in upcoming days:
Tablets and consumerization: While tablets and other mobile devices are not going to wipe out the desktop anytime soon, Gartner predicts that the market for monolithic hardware and software suites will be cornered and made to shrink. With trends like BYOD, software is expected to be smaller, modular, and more specific.
Mobility: One of the key differentiators is going to be mobility in computing. The reason is twofold – rapid increase in the adoption of mobile devices, and the rising pressure from the mobile-supply-chain model gaining popularity. Companies should get ready to embrace mobility through cloud.
Energy management: Energy consumption in data centers is going to become one of the most proactively pursued disciplines. The trend is towards smaller, more dense data centers, something being called as the "infinite data center" with low power consumption.
Virtualization optimization: The problems of resource management will force companies to give more attention to virtualization. Driving performance to the maximum remains a priority for many, as does reducing the overhead associated with managing hypervisors.
Big data and complexity: While big data will definitely see more takers on one hand, on the other this will lead to increasing complexity in IT systems. Very soon, companies will have to start looking into making their systems more manageable.
The future of enterprise computing contains both challenges and opportunities, and it definitely depends on cloud computing and a greater need for resources.